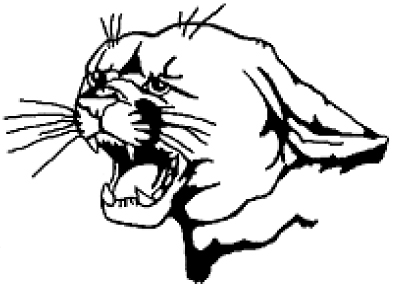 Alumni Information
We value our alumni, and strive to enhance our relationship with them.
Alumni Hall of Fame
The Plymouth High School Alumni Hall of Fame was created by the PHS Student Council in 2010 to honor individuals who have made a difference, who have achieved a high level of success, and who have given unselfishly to make their community a better place. The Hall of Fame gives PHS an opportunity to publicly acknowledge alumni for their contributions and to provide excellent role models for current students.
New candidates may be nominated annually in the spring. Nominees must have graduated from PHS at least 10 years ago. Distinguished alumni are men and women who have made exceptional achievements in endeavors including, but not limited to, education, science and technology, business, literature, athletics, and public service.
Download a 2018 Alumni Hall of Fame Nomination Form, which is due May 8.
Learn more:
•
2017 Honorees
: Gary Gritt, Joel Dudley, Beau Hoopman
•
2016 Honorees
: Darwin Blanke, Thomas Kestell, Lisa Jaster
•
2015 Honorees
: Gilbert G. Gilman, Sharon (Blanke) Chappy, Roger Boeckmann
•
2014 Honorees
: Luther F. Schriefer, David G. Wacker, Joan Vorpagel
•
2013 Honorees
: James Hemauer, Nancy Blick Jusky, Bill Miller
•
2012 Honorees
: Lou Gentine, Wayne Huberty, Laura Schwartz
•
2011 Honorees
: Anthony Evers, Philip Krueger, Barbara (Koehler) Lavallee, Kathryn Schilling
•
2010 Honorees
: Carol Edler Baumann, Kazuhiko Maekawa, Timm A Zimmermann
Class Reunions
Class of 1967 reunion
Please send reunion information to the Plymouth Education Foundation at info@plymouthedfoundation.org.
Learn more: View or download a guide to planning PHS Class Reunions.
Contacting classmates
The Plymouth Education Foundation has email addresses for some alumni, and encourages reunion organizers to share updated contact information after reunions. In order to keep our database current, we need alumni to keep their information up to date. Please fill out the form at the below link. The information is then stored in a spreadsheet, and is made available to those that are planning reunions. If you don't wish to share all of your information, please atleast share your graduating year and email address.
Learn more: Plymouth High School alumni contact form
Request a Transcript
Alumni can request copies of their high school transcripts.
Learn more: View or download the transcript request instructions.