PHS Alumni Hall of Fame
Honoring individuals who have made a difference, who have achieved a high level of success, and who have given unselfishly to make their community a better place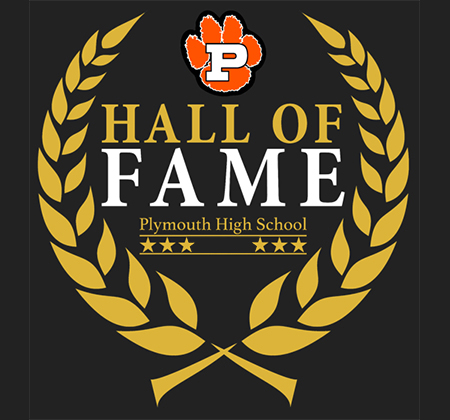 About the Plymouth High School Hall of Fame
The Plymouth High School Alumni Hall of Fame was created by the PHS Student Council in 2010 to publicly acknowledge alumni for their contributions and to provide excellent role models for current students.
New candidates may be nominated annually in the spring. Nominees must have graduated from PHS at least 10 years ago. Distinguished alumni are men and women who have made exceptional achievements in endeavors including, but not limited to, education, science and technology, business, literature, athletics, and public service.
Nominees are announced at PHS Graduation in June and formally inducted at PHS Homecoming in the fall.
Members of the Plymouth High School Hall of Fame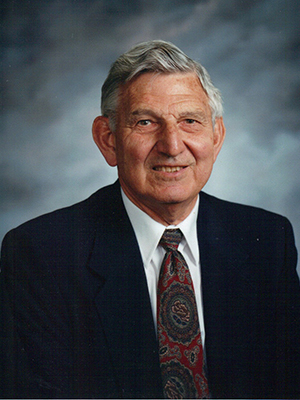 Mr. Gilbert G. Gilman – Class of 1940
Like many of his graduating class, World War II became the main focus of Gilbert Gilman's (Gib's) post-high school plans. He served in Europe as a 1st Lieutenant of an Army infantry division. Gilman spent the last three months of WW II in a Nazi prisoner of war camp, which was eventually liberated in April, 1945.

In 1947, Gilman set his life's course by marrying his wife Ruth, and began his 39-year banking career at the Plymouth branch of Citizen's Bank. Gib held a vast array of operational and management positions, before retiring, as bank manager, and branch president in 1986.

During Gib's banking career, continuing education was important for acquiring new banking-related skills, and for career advancement. Gib attended Midwest Banking Institute at the University of Minnesota; the American Institute of Banking; and banking courses offered through the UW Extension.

During Gib's many years in Plymouth, he was able to find time for a variety of community, church and charitable activities. He was an active member at St. John the Baptist Catholic Church. Gib was also past secretary of the Plymouth Housing Authority, past treasurer of the local Wisconsin Heart Association, March of Dimes, Plymouth Rotary Club, Salvation Army and Plymouth High School Alumni Association. He served as President of the Plymouth Industrial Development, Plymouth Optimist Club and served on the Board of Directors of the Plymouth United Way and the Plymouth Association of Commerce. Unfortunately, Gib Gilman passed away in 2014, but he will continue to serve as a role-model for the PHS community through the Alumni Hall of Fame. He was inducted in 2015.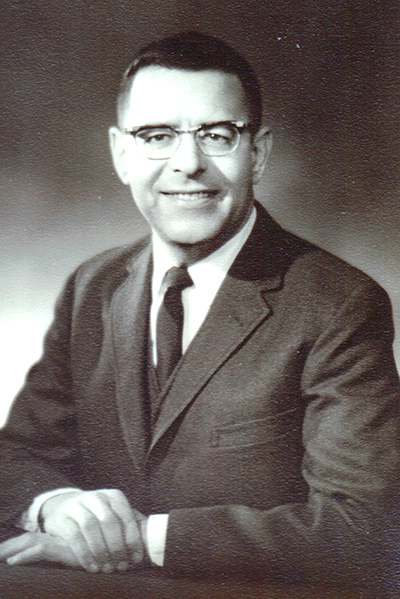 Mr. Dar Blanke - Class of 1941
Like many who graduated from PHS in 1941, Darwin Blanke's next stop was WWII. Blanke was an army staff sergeant, and was awarded both a Bronze Star and a Purple Heart for his service in the Battle of the Bulge. Like many of the "Greatest Generation," he seldom talked about his wartime service, which included some of the fiercest fighting of the war.

After the war, Blanke attended the University of Wisconsin, graduating with a finance degree, and began a career in banking. In 1955, he joined the First National Bank of Wisconsin Rapids as an auditor. There, he advanced through various positions, eventually being named bank president in 1969. Near the end of his banking career, he became a partner in a new farming business – growing potatoes on newly irrigated farmland. Today the business he created harvests a thousand semi-loads of potatoes annually.

An active leader in a dozen civic and service groups in Central Wisconsin, he served many years, for example, as a director of the local hospital, the hospital foundation and the regional technical college foundation. He also enjoyed hunting and fishing, especially his yearly duck hunting trips to Saskatchewan.  Above all, he was a trusted counselor and role model to his family, friends and community.

Mr. Blanke and his beloved wife, Betty, were married for 59 years, and raised four children. He tenderly cared for Mrs. Blanke as she struggled with Alzheimer's disease for the last decade of her life. Mr. Blanke passed away in September 2011. He was inducted in 2016.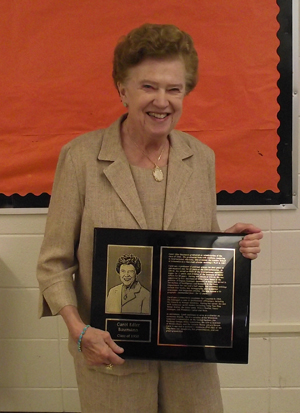 Carol Edler Baumann – Class of 1950
Carol Edler Baumann graduated as valedictorian of the Class of 1950. She graduated from UW-Madison, majoring in international relations. She attended the London School of Economics as a Marshall scholar, earning a Ph.D in 1957.

Carol was a professor of political science for four years at UW-Madison and for 35 years at the UW-Milwaukee. At UW-M, she served as chair of the international relations major for 17 years, and director of the Institute of World Affairs for 33 years. During her tenure at UW-M, she was appointed by U.S. Secretary of State Cyrus Vance to the position of Deputy Assistant Secretary of State and served in the Bureau of Intelligence and Research in the State Department for two and a half years. Her academic writings include four books, two monographs, and numerous newspaper and magazine articles. She also hosted a TV program – International Focus – for 15 years.

Carol was a Democratic candidate for Congress in 1968. She belonged to over 25 professional affiliations, including the Council on Foreign Relations. During her career, she met with numerous world leaders, including Deng Tsao Ping, Yassar Arafat, the Dalai Lama, Prince Charles, Henry Kissinger, and Presidents Carter and Bush.

In retirement, Carol continues to serve as a director on numerous boards. She is a member of the Wisconsin Governor's Commission on the United Nations, the National Foreign Policy Association, the UW-M Institute of World Affairs, and the Eastern Shores Library System. Carol is married to Richard J. Baumann (PHS class of '49). They have two daughters, five grandchildren, and one great-grandchild. She was inducted in the inaugural class of 2010.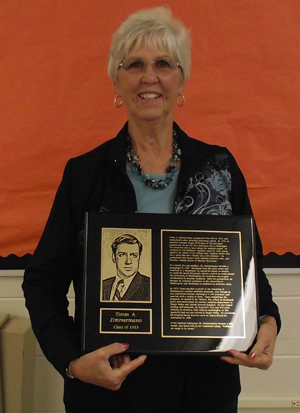 Timm A Zimmermann – Class of 1953
Timm A Zimmermann graduated from PHS in 1953, and immediately after attended pharmacy school. In 1956, he married Suzanne Unger (PHS class of '54) and upon graduation, he got his first pharmacy job in Sheboygan. His intention was to save money for medical school. He enrolled in UW-Madison's medical school in 1959, going against the advice of the college that "medical school was not a good idea for a family man with children." He graduated with honors from medical school in 1963, and became a family doctor in Westby, Wisconsin.

As a result of a car accident, Dr. Zimmermann became paraplegic in 1967. Paralyzed from the waist down and confined to a wheelchair, he moved his family moved to Seattle to avoid the harsh Wisconsin winters, and so he could attend the University of Washington; his intention was to gain certification in internal medicine. After his graduation, he became an assistant professor at the University of Washington and developed an ambulatory medicine clinic.

In 1973, Timm decided to enroll in the University of Washington's nuclear medicine program, even though he was wheelchair-bound, working as a UW professor, and married with a family of three. Upon completing the program, he moved to Mt. Vernon, WA, where he developed, grew, and maintained the nuclear medicine department at Skagit Valley and United General Hospital. He also helped develop and maintain the hospital's CCU and ICU units. Initially he served as their defacto cardiologist, as this specialty had not yet arrived in Skagit Valley. He continued his hospital-based practice until an injury forced his retirement in 1998.

To his medical colleagues, Dr. Zimmermann became a role model; they know him by his trademark adage, "Problems are made to be solved." He was inducted in the inaugural class of 2010.
Luther F. Schriefer – Class of 1955
Luther Schriefer went from PHS homecoming king to a 37-year Navy career. He attended the U.S. Naval Academy, the Naval War College, and received a master's in international affairs from George Washington University. He was trained as a carrier-based pilot, and served two tours in Vietnam. Over the course of his long Navy career, he was promoted to various command posts – including an aviation squadron, two carrier air-wings, an anti-submarine warfare wing and two naval ships. Admiral Schriefer spent 23 of his 37 years in sea assignments. In his last naval position, he commanded the San Diego Naval Base, which included two air bases, a submarine base and a naval station.

After retiring from the Navy, Admiral Schriefer held a variety of high-level positions for the U.S. Defense Department. He later served as the executive director of the Business Executives for National Security Commission, which focused on reallocating billions of defense dollars by introducing better business practices to the Department of Defense. He is currently the managing director of Med-1 Partners, which develops and manufactures mobile emergency hospitals to provide health care in areas not easily accessible.

Admiral Schriefer and his wife, Sandra, were married for 47 years; they have four children and three grandchildren. He was nominated by PHS classmate Violet Feldmann and inducted in 2014.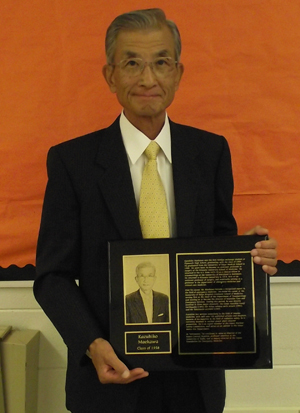 Kazuhiko Maekawa – Class of 1958
Maekawa was the first foreign exchange student at Plymouth High School, graduating with the class of 1958. He graduated from the University of Toyko Medical School in 1968. Six years later, he became an assistant professor in surgery at the Kitasato University School of Medicine. He returned to the U.S. from 1975-78 as a clinical fellow in traumatology at the University of Maryland in Baltimore. He returned to Kitasato University in 1978, first as an assistant professor of surgery, and eventually serving as a professor in the department of emergency medicine and critical care medicine.

Over his career, Mr. Maekawa became a recognized expert in the field of emergency medicine. He ended his career at the University of Toyko Hospital- Graduate School of Medicine, serving first as the chair of the Department of Traumatology and moving on to become the director of Intensive Care and Emergency Services. During this period, he was directly involved in three major disasters: the Great Hanshin-Awaji Earthquake (1995); the Toyko subway sarin attack (1995); and the Tokaimura accident (1999).

Kazuhiko has written extensively in the field of trauma medicine, with well over 150 published articles and chapters. Because of his expertise in the field of radiation safety, he is currently involved in nuclear power plant disaster prevention. He is an expert member of the Japan Nuclear Safety Commission, and serves as an advisor to the Tokyo Metro Fire Department.

In "retirement," he continues to serve as director of the Kanto Central Hopsital, professor emeritus at the University of Toyko, and as deputy director of the Japan Foundation for Emergency Medicine. He was inducted in the inaugural class of 2010.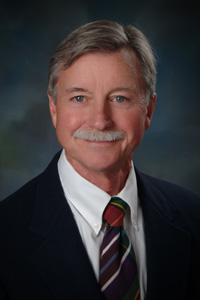 Dr. Philip Krueger – Class of 1958
Dr. Philip M. Krueger graduated from P.H.S. in 1958.  He attended Lakeland College, graduating with several academic awards.  Subsequently, he earned a medical degree and Ph.D from Baylor University.  In 1976, Dr. Krueger began his private practice in obstetrics & gynecology in Boise, Idaho. He has been elected Chief of Staff three different times for Memorial Hospital in Weiser, Idaho. He has served as an obstetrical consultant for the Idaho Bureau of Child Health and as a clinical associate professor for the University of Washington - Boise.

Phil's large family - his wife, 8 children, and 13 grandchildren - keeps him busy, along with interests in rebuilding vintage Harley Davidson motorcycles and wood working.  Involved in music programs while at P.H.S. and Lakeland, Phil continues to perform in the Boise Master Chorale, and plays a variety of brass instruments with two ensembles: the Mulligan Band and the Silver Brass.

While in college, Dr. Krueger manned Butts Creek Point Lookout as a Forest Service summer employee.  In the late 1980s the Forest Service started using planes to spot fires and began tearing down the lookouts.  Phil approached the Forest Service and bargained an agreement that if he maintained Butts Creek Point Lookout, it could remain standing.  Through the 1990s, Phil, accompanied at times by his family and friends, restored and maintained the lookout to its original 1940s condition.  He led the initiative to place the lookout on the National Historic Registry.

In the late 1990s, recognizing the historical value of the lookouts, the Forest Service reversed its policy and stopped tearing them down. In 2002, Dr. Krueger received the Forest Service Volunteer Award and in 2010 he was named a "Heritage Hero."  Today, there is a logbook in the lookout; in it, many visitors have expressed their gratitude to Phil Krueger for preserving the lookout. He was inducted in 2011.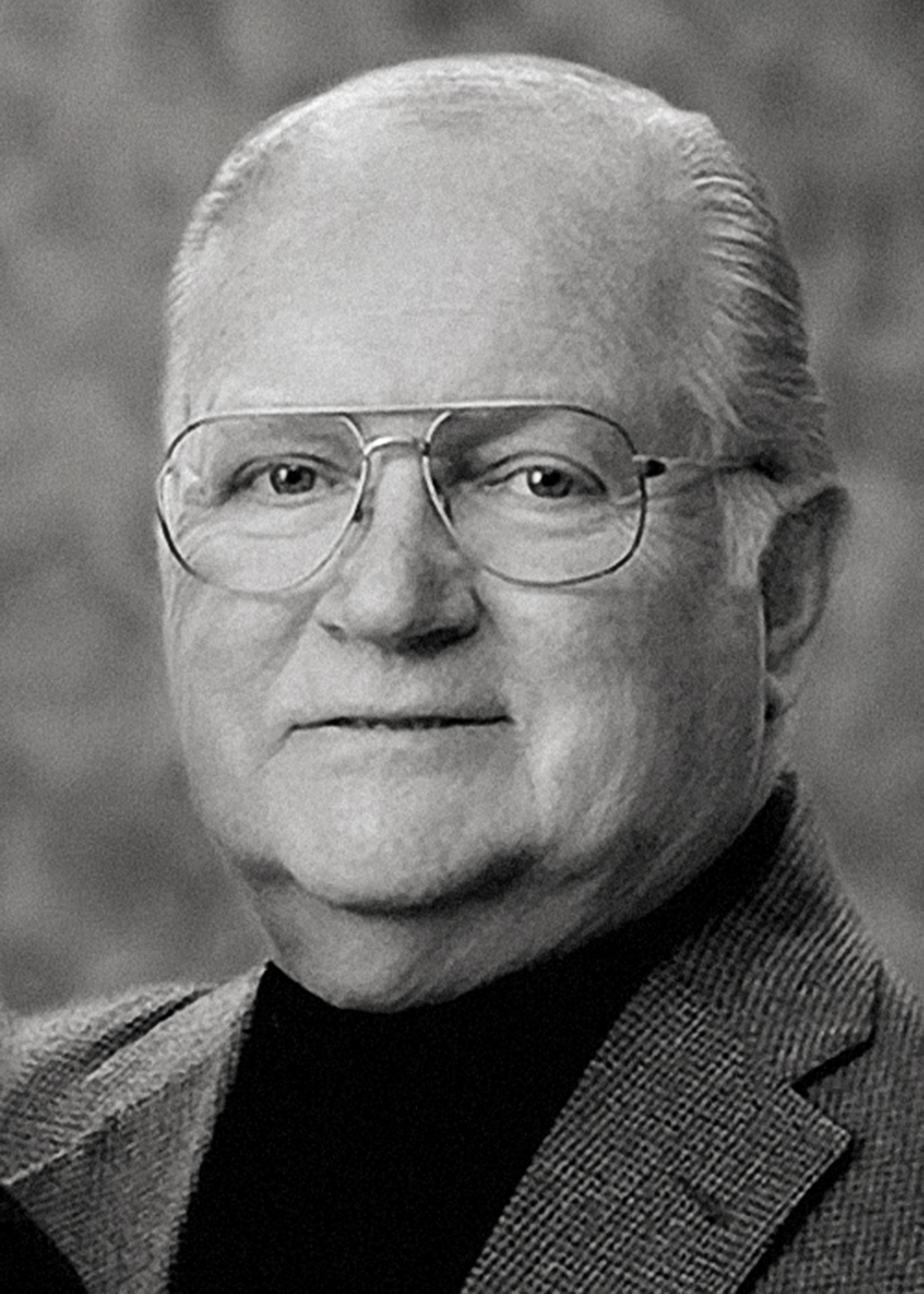 David G. Wacker – Class of 1958
Fifty-six years ago, David Wacker was recognized as PHS valedictorian. In the years since, he has been a teacher, writer, photographer and business owner. He graduated magna cum laude from Lakeland College in 1962, and turned down lucrative corporate offers to teach high school chemistry and biology in Grafton. While there, he was honored as the Wisconsin Teacher of the Year in biology.

After 22 years of teaching, Mr. Wacker left Grafton to take over the family photography business after his father died of a heart attack. He grew the business tremendously, and his professional photos earned him recognition as the Wisconsin Photographer of the Year. He eventually was recruited by Kodak to serve as an instructor and mentor.

Mr. Wacker has authored and co-authored numerous books on biology and photography. He has been recognized internationally as the Photographer of the Year by the Senior Photographer International Association. Mr. Wacker also has achieved the status of international print juror by the Professional Photographers of America. He has done professional photography for numerous publishers and magazines worldwide, and served as a photographer at the 2000 Olympic Games in Sydney, Australia.

Mr. Wacker credits much of his success to the education he received while attending PHS, and teachers such as Mr. Owens, Mr. Sauer and Mr. Hauke. These teachers greatly influenced his choice of a science career. Mr. Wacker was nominated by his wife, Jean, and inducted in 2014.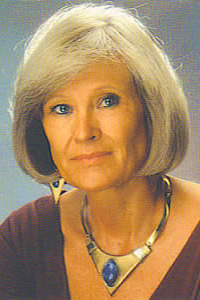 Barbara (Koehler) Lavallee – Class of 1960
Barbara (Koehler) Lavallee entered P.H.S. as a sophomore in 1957.  Her father, a Sheboygan minister, had died unexpectedly, forcing her mother to move from the parsonage and find a job.  Her mother became a housemother at Lakeland College and moved her four daughters into a tiny apartment in a dorm building.  In spite of the tragic circumstances that brought her to P.H.S., Barbara displayed a good sense of humor and a flair for drawing.  She often drew for the student newspaper, yearbook, and designed homecoming floats.

After high school, Koehler earned a fine arts degree in 1964 from Illinois Wesleyan University.  Her first teaching job was with the U.S. Defense Dept. in Germany. She also taught at the Navajo Reservation in Arizona and worked as a teacher for the Bureau of Indian Affairs.  In 1970, she transferred to a B.I. A. high school in Sitka, Alaska.  In 1975, Barbara became a full time artist, concentrating on watercolor prints.

Barbara became a book illustrator after a chance meeting with an author at a party.  She travelled the world to realistically illustrate a series of books entitled, "Imagine Living Here."  Her 18th book was published in 2010; her most famous book, "Mama, Do You Love Me?" won a Golden Kite Award in 1991.  She was the master artist for a 2010 outdoor mural in Seward, AK, and planned the interior spaces for a Seward outpatient clinic.

Over the years, Lavallee has donated her artwork to a variety of fundraiser auctions.  She has received recognition from the Anchorage YWCA and Salvation Army for her charitable work.  In 2006, Illinois Wesleyan recognized her as a distinguished alumnus.  Recently, she donated a limited edition painting to the Plymouth Senior Center "with gratitude to the people of Plymouth who provided her with an education, encouragement, confidence, and lifelong friendships." She was inducted in 2011.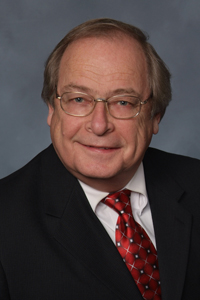 Wayne Huberty – Class of 1960
In 1959, few people would have predicted that Wayne Huberty would later be recognized for career and personal success. An uninspired student, Wayne quit school the summer before his senior year and joined the US Navy. It was during Navy training that he earned his GED. He trained as a medic and worked at naval base hospitals; he later deployed with his unit to the Caribbean during the 1962 Cuban Missile Blockade.

After four years in the Navy, Wayne took advantage of the GI Bill and went to tech school, graduating as a lab and X-ray technician. His first job was at a hospital in Two Rivers, Wisconsin, and then at the Fond du Lac Clinic. While working there, he again took advantage of the GI Bill and enrolled at UW-Oshkosh. In 1970, he graduated with a BS in business administration; Wayne earned his degree as a married father of two, while simultaneously working at the clinic.

After working for several accounting firms, Wayne opened his own certified accounting firm, Huberty and Associates, in Fond du Lac in 1981. He has since opened additional offices in Plymouth, Ripon, Markesan, and Campbellsport. In 2008, Forbes magazine honored Huberty's firm as "one of the most reliable CPA firms in the Midwest." INC magazine has described Huberty and Associates as one of the fastest-growing private companies in the US.

Over the last 30 years, Wayne has given back to the community, holding key positions in numerous charitable and government organizations. He has been active in Big Brothers Big Sisters, American Cancer Society, Elks, Rotary Club, Knights of Columbus, the MAAC Fund, FDL Arts Council, Association of Commerce, and the UW-Fond du Lac Foundation. Huberty and Assoc. has donated CPA services to the Plymouth Historical Society and Plymouth Arts Foundation. He was inducted in 2012.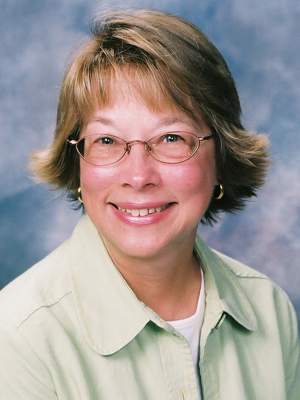 Nancy Blick Jusky – Class of 1960
For over half a century, Nancy Blick Jusky has blazed a trail of service to humanity not only in the city of Plymouth but in Sheboygan County as well; those "roots of community service" were born in her years in Plymouth High School and UW-Eau Claire. The list of city government, civic organizations, community and church organizations that have benefitted from her volunteerism is lengthy and serves as a testimonial to her unselfish dedication to achieving her goal to make her Plymouth community a safe, educated, beautiful, progressive and wonderful place to live, work and raise a family.

Nancy made history by being the first woman appointed to the City of Plymouth Planning Commission, 1968 to 1978, AND the first woman appointed to the City of Plymouth Utilities Commission, 1978 to 1988. She was chair of the Citizen Committee which succeeded in building Horizon Elementary School and saving Riverview Middle School from demolition.

Nancy has received multiple awards for decades of service on many boards, often holding every possible office. She has been heralded for leading many fund-raising campaigns throughout the county, the greatest being the rebuilding and creation of several new parks in Plymouth. While on the City of Plymouth Park Board from 1988 to 1993, she organized the SafePlay group which raised almost $400,000 to fund park projects.

For 27 years Nancy was the Sales & Community Relations Director of The Review, retiring in 2004. In 2005, she joined the United Way of Sheboygan County where she continues to write her weekly column in the Sheboygan Press and to raise the community service advocate bar to the highest rung.

Nancy and her husband John have two daughters, two sons-in-law and four grandchildren. She was inducted in 2013.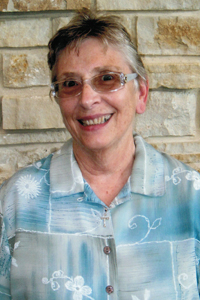 Sister Kathryn Schilling – Class of 1961
Sister Kathryn Schilling graduated from P.H.S. in 1961.  She earned her B.S. in Education from Marion College and a Master's in Education from Xavier University.  She joined the Congregation of Sisters of St. Agnes (CSA) in 1966.

Sister Katie spent over 20 years teaching in the U.S. before her career took her to Nicaragua to minister to the poor in remote areas.  She observed the struggles of the special needs population who were often kept from public view, sometimes abused and neglected.  She was inspired by her friend and colleague, Sr. Maureen Courtney, who was killed in an ambush in Nicaragua in 1990.  Shortly afterward, Sr. Katie gained permission to establish a school for special needs children and young adults.  In 1991, she opened the Maureen Courtney Special Education Center in Puerto Cabezes, Nicaragua, the only school of its kind in the region.

The school opened in the basement of an old, condemned convent with 45 students; today there are over 200 students. The school not only teaches academics, but offers life-skills workshops and operates a bakery.  Children with a variety of learning disabilities, emotional and developmental problems, and physical disabilities have been able to find jobs and earn living wages through carpentry, sewing, and baking.  Some graduates have become teachers at the school.

The children at the center are from very poor families and are not charged tuition.  The school is funded primarily from donations.  After founding the school, Sr. Katie served as its director and chief fund-raiser.  She later spent nine years as the regional coordinator of the CSA's Latin America Ministry.  Currently, Sr. Katie divides her time between Nicaragua and the U.S.

Commenting on her life's work, Sr. Katie stated, "I have been able to walk with these marginalized children in their journey.  This has given my life joy and deep happiness." She was inducted in 2011.
Ralph C. Stayer - Class of 1961
After graduating from PHS, Ralph Stayer attended Notre Dame, where he earned a degree in Finance. Upon graduation in 1965, he returned to the small meat-processing operation his family founded in Johnsonville, Wis. He immediately began building the company's wholesale operation, which was spun off into a separate entity in 1968. This led Johnsonville Sausage to incredible growth – it became the leading sausage brand in the United States and grew its operations to more than 30 countries.

At Johnsonville, Mr. Stayer embraced a decentralized management style, giving his members (i.e. employees) a lot of decision-making ability. In 1990, he established Leadership Dynamics, a consulting firm that specialized in coaching leaders of large organizations. His article "How I Learned To Let My Workers Lead" was published in the Harvard Business Review – and it remains one of the top 100 most reprinted articles.

Mr. Stayer's commitment to his members is best exemplified after a Johnsonville manufacturing plant in Watertown was destroyed by fire. He kept everyone on the company payroll, instructing them to complete service work in the community until a new production facility could be constructed.

Not as well known, Mr. Stayer and Johnsonville have supported a host of charitable causes, including Stayer Park in Plymouth; the Quit Qui Oc ball fields; Boys & Girls Clubs in Sheboygan and Fond du Lac counties; The Stayer Center at Marian University; the Boomer Esiason Foundation; and a school for the poor in Nicaragua run by his PHS classmate, Sister Katie Schilling (also a member of the PHS Alumni Hall of Fame).

Today, Mr. Stayer and Johnsonville work directly with PHS supporting Youth Apprenticeships, Inspire, and The 180° Program, which honors students who significantly improve their GPAs between the fall and spring semesters.

Mr. Stayer was nominated by Larry Schmitz, president of the PHS Class of 1961 and inducted in 2018.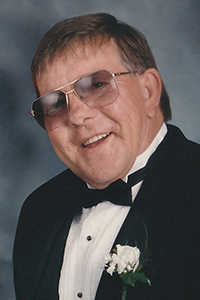 Stan Struve - Class of 1964
Mr. Stan Struve graduated with the class of 1964, and was drafted into the Marine Corps that same year. In Vietnam, he sustained severe injuries from a land mine. Mr. Struve left the hospital after 10 months, losing his right leg, badly injuring his left leg, and losing vision in one eye.

Although returning to Plymouth disabled, he helped create a junior league football program in 1969. He also coached middle-school basketball for 10 years, and often beat his players in games of horse from his wheelchair. Mr. Struve coached pee-wee league baseball for over 20 years, impacting hundreds of kids. In recognition of his efforts, he was inducted into the Plymouth Youth Baseball Hall of Fame, and the field at Rotary Park was named in his honor.

Mr. Struve and his wife, Janice, helped create a local charity called "The Gift of Life," which is now in its 29th year. This organization holds softball and mini-bowling tournaments, a 5K run/walk, and other community events. Since its inception, nearly a million dollars has been raised to help members of the community who have special needs or illness. Mr. Struve passed away in 1999, but his legacy continues to positively impact the Plymouth community.

Mr. Struve was nominated by his son, Tate Struve, and inducted posthumously on Sept. 27, 2019.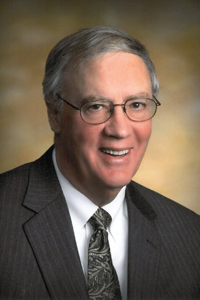 Lou Gentine – Class of 1966
Lou Gentine is a second-generation family owner of Sargento Foods Inc., a leading national marketer of cheeses and cheese-based solutions headquartered in Plymouth, Wisconsin. Lou graduated with the PHS class of 1966, the last class to graduate from the "old high school," now Riverview. He earned a Bachelor of Business in Accounting from Notre Dame, and worked at Price Waterhouse as a Certified Public Accountant before joining Sargento in 1973 as Controller.

Following several other promotions, he assumed his current position of Chief Executive Officer in 1981 and Chairman in 1996. Lou has served on various boards including VPI Inc., The Oldenburg Group, and Boys and Girls Clubs of Milwaukee. He also has served as Chairman of both the International Dairy Foods Association and National Cheese Institute in Washington, D.C. where he continues as a member of their respective boards. He currently serves on the Board of Directors of Road America in Elkhart Lake and Milwaukee Chapter of Legatus. Lou and his wife Michele shared chairmanship duties for the Sheboygan County United Way Campaign in 2005 and the Campaign for Holy Hill in 2001.

Sargento is a family owned and operated business with Lou's brothers Larry and Lee serving on the Board of Directors. His son, Louie and one nephew are also actively involved in Sargento.

Lou and Michele live in Elkhart Lake and have three children and eight grandchildren. He enjoys motorcycling, reading, and a very occasional game of golf. He was inducted in 2012.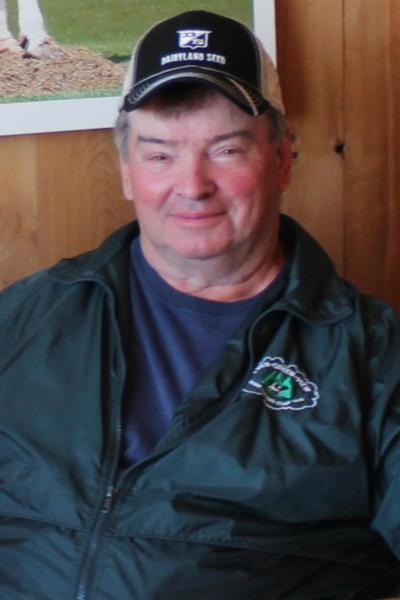 Mr. Thomas Kestell - Class of 1966
After graduating from PHS, Thomas Kestell attended college with the intention of obtaining a law degree. In 1971, he  changed his plans and started his first dairy herd on a farm he rented from his mother. Today, Mr. Kestell's Ever-Green-View Farm – located just north of Waldo – is recognized as one of the top Holstein herds in the nation. Recent honors for Ever-Green-View Farms include:
• #1 production herd in the world with an average of 43,324 pounds of milk, 1709 fat, and 1344 protein.
• Awarded Herd of Excellence the last 6 consecutive years.
• Awarded the Governor Export Award – 3 times.
• Recipient of the Master Agriculturist Award 2015.
• Recipient of the Distinguished Holstein Breeder Award.
• Currently has the world's top milk-producing cow (72,190 lbs. milk).
• Winner of World Forage Superbowl Contest.

Ever-Green-View Farm has also developed a strong international presence by marketing outstanding stud bulls and thousands of embryos worldwide. Mr. Kestell and his family have traveled extensively to Russia, China and Mexico to educate and advance the dairy industry in those countries. To promote the export of genetics, he has hosted thousands of foreign visitors on the farm. Remarkably, roughly 75 percent of the farm income comes from the sale of genetics.

Mr. Kestell has been active in the local 4-H, serving as a dairy judge and coach. He and his family have mentored more than 100 agricultural foreign exchange students on their farm, and currently provide an open house to LTC agricultural students.

Mr. Kestell and his wife, Gin, have two sons, Joel and Chris. For the last 18 years they have also offered a yearly local scholarship in honor of their son Clay. He was inducted in 2016.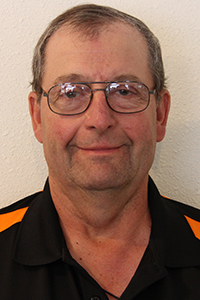 Allen Nohl - Class of 1968
Shortly after graduation from PHS, Allen Nohl enlisted in the U.S. Army and was assigned to a helicopter crew in Vietnam. While there, he was the lone survivor of an accident in which two helicopters on a support mission crashed into each other and exploded in flames. He was able to jump from the burning chopper. A rescue helicopter could not land, but dropped him a rope and he dangled from it for the 20-mile ride to an aid station. Mr. Nohl was awarded a Purple Heart and was honorably discharged in 1972. After his Army service, Mr. Nohl had a 38-year career at Johnsonville Sausage as a team leader and a foreman.

He has freely given his time to serve veterans through the Sheboygan County American Legion for more than 40 years. He has served as post commander, county commander, and mentor for veterans' treatment court, and he helped set up the Camo-Quilt Project. Since 2000, Mr. Nohl has served as chairman of the Sheboygan County Veterans Memorial Committee. The memorial is just off Highway 23 on the west side of Sheboygan, and displays the names of men and women who participated in wars and conflicts.

Additionally, Mr. Nohl has volunteered his time to support the Johnsonville Fire Department, Plymouth High School FFA, the Saron United Church of Christ Senior Choir, the Eastern Wisconsin Stock Car Association, the U.S. Snowmobile Association, and the Sheboygan County Fair.

Mr. Nohl was nominated by his friend, Konrad Kaczkowski of Plymouth, and inducted in 2018.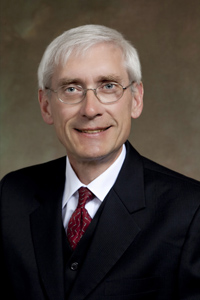 Dr. Anthony (Tony) Evers – Class of 1969
Tony Evers has served the students, parents and citizens of Wisconsin for over 36 years as an educator.  Currently, he is serving as Wisconsin's State Superintendent of Public Instruction, but Evers began his government career during his senior year at PHS where he served as Student Council president. After graduating from PHS in 1969, he attended the University of Wisconsin-Madison earning his bachelor's degree in 1973, his masters in 1976, and his doctorate in 1986.  Tony married a PHS classmate, Kathy Noordyk.

Dr. Evers began his career in the Tomah school district, serving as a teacher and technology coordinator. He was promoted to elementary school principal and eventually became the high school principal. After leaving Tomah, Evers was appointed Superintendent in the Oakfield school district, and later assumed the same position in the Verona school system.

From 1992 to 2000, Evers was the administrator of the Cooperative Educational Service Agency #6 based in Oshkosh, which serves 42 school districts in east-central Wisconsin. From 2001 to 2009 he served as Deputy State Superintendent of Public Instruction, during which time his achievements included strengthening outreach efforts to rural communities and assisting the Florence Public School System stay solvent, thus maintaining its viability.

In 2008 Dr. Evers was elected as Wisconsin's State Superintendent of Public Instruction, the highest public school office in the State of Wisconsin. Among the major issues Evers has faced is the problem of funding the public schools in our state.  He has proposed the "Fair Funding for Our Future" plan, which would make significant changes to the school funding system in Wisconsin.  Under his leadership, Wisconsin has adopted the Common Core State Standards, the first state in the nation to do so.  Dr. Evers has dedicated his career to improving Wisconsin's educational system. He was inducted in 2011.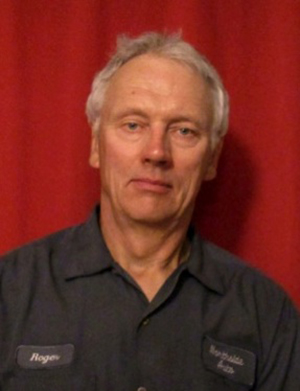 Mr. Roger Boeckmann – Class of 1971
Based on academic grades and class rank, Roger Boeckmann would probably have been regarded as an average student during his tenure at PHS. But the A's that he got for two classes in "Power Mechanics" could have predicted his future. His mechanical training was mostly acquired on-the-job, by working at Miller Auto Clinic and Cornell Motors. Eventually Boeckmann established his own business – Northside Auto. No one goes to Northside Auto because of the fancy waiting room with fresh coffee and cookies – instead, Boeckmann has established a reputation throughout the community for providing honest, reliable service at a fair price.

Today, "success" is often measured in terms of educational degrees, holding political office, or high-paying careers. In Mr. Boeckmann's case, success is more about doing what you're passionate about, doing it well, and impacting many peoples' lives in a positive way.

Mr. Boeckmann was nominated by Mrs. Patty Talen of Plymouth and inducted in 2015.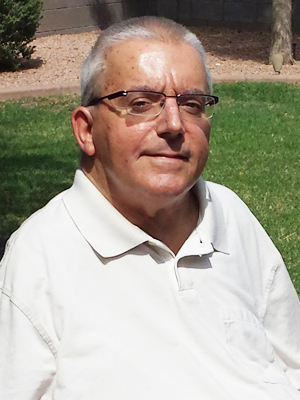 James Hemauer – Class of 1973
Jim Hemauer came to PHS as a sophomore in November, 1969 after his family relocated to Plymouth. Eight months later he sustained a severe spinal cord injury in a swimming accident, which left him paralyzed from the shoulders down. His life had changed drastically.

Jim was inducted into the National Honor Society, and graduated in 1973. After earning his bachelor's degree in social work from UW-Oshkosh, he moved to Tempe, Arizona. In 1979, he graduated from Arizona State University with a master's degree in counseling with an emphasis in higher education and disabilities.

After graduate school, Jim took a position at the University of Arkansas where he developed a program to assist students with disabilities. While there, he was a consultant with numerous community and state agencies regarding disability law and contributed research for a publication entitled, "Campus Access for the Learning-Disabled." In 1982, Jim accepted a position at Arizona State University as the Coordinator for Physical Disabilities. He worked to ensure that all students had equal access to classroom materials, and that all campus buildings met the legal requirements for accessibility.

Jim has been a member of various committees that dealt with accessibility throughout the Phoenix metropolitan area. He was a preliminary consultant to the NFL for Super Bowl XXX, and worked with the Grand Canyon National Park, assisting with creating accessible facilities. He was a frequent guest lecturer in many college courses at ASU, and at many 6-12 schools throughout the Phoenix area. Jim retired as the Associate Director of the Disability Resource Center in 2010.

Jim returned to Plymouth to give the 2000 PHS commencement address, "Adversity and the Human Spirit." In spite of his severe disability, Jim is forever grateful for the constant support of his family, friends, and the greater Plymouth community. He was inducted in 2013.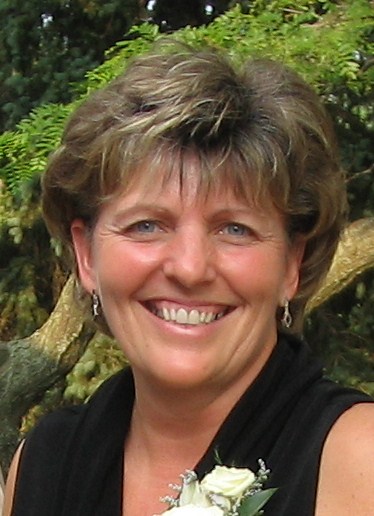 Joan Vorpagel – Class of 1973
Joan Vorpagel makes it obvious that you don't have to leave Plymouth to make a difference in this world. Joan Krupp was married five weeks after graduating from PHS – and then moved to join her husband, Steve, who was serving in the U.S. Army in Germany. She was a stay-at-home mom with two boys for 10 years. Then she started what would become a 30-year career with the Plymouth School District.

Since 1994, her job title has been the Parkview school secretary, but her specialty has always been to make every child feel special. Many Hall of Fame inductees have advanced degrees or have had a role in U.S. or world affairs. Joan, on the other hand, has specialized in taking the time to listen to a crying child, giving hugs when needed, putting on band-aids, and – in general – making everyone feel special. Not surprisingly, Joan treats the Parkview staff as family as well; in fact, she has been described as the glue that holds everything together.

Outside of Parkview Elementary School, Joan has been a strong supporter of Juvenile Diabetes – in response to losing her youngest son Jeremy to the disease in 2007. An annual fundraiser has raised thousands of dollars, and a PHS scholarship has been established in Jeremy's name. Mrs. Vorpagel was nominated by her friend and co-worker, Cindy Sippel, and inducted in 2014.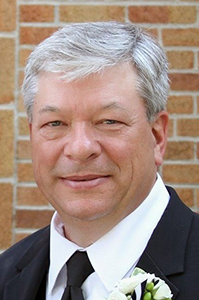 Gary Gritt - Class of 1973
During his senior year at PHS, Gary Gritt worked at a local tool-and-die shop as a part of a co-op program. Looking back, this was a good indication of what would follow. After an apprenticeship at Sheboygan Tool and Die, and several years in the trade, Mr. Gritt helped start a tool and die shop – High Tech Tool and Die – located in Waldo.

After a few years, he bought out his partners and became the sole owner, and expanded the business to provide parts to major businesses such as Kohler, Bemis, and Lawn-Boy. Eventually the business moved to bigger facilities in Sheboygan Falls, and expanded to provide metal stampings. The business was re-named HTT, and employed over 30 people.

In other facets of his life, Mr. Gritt was very active in Big Brothers/Big Sisters and had a positive influence on many at-risk children. At the age of 40, he earned a pilot's license and started flying as a hobby. For many years, he has volunteered for angel flights, providing transportation to people who are financially distressed or who are in a time-critical, non-emergency situation due to their medical condition.

Mr. Gritt was nominated by his son and PHS teacher Greg Gritt and inducted in 2017.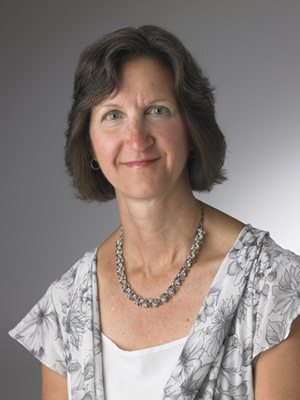 Dr. Sharon (Blanke) Chappy – Class of 1975
On June 3, 1975, Sharon Blanke was recognized as the PHS valedictorian. Four years later, she graduated from UW-Madison with a Bachelor of Science in Nursing degree. She worked as a perioperative nurse for almost 30 years, but also continued her education, eventually earning a PhD in Nursing in 2001. Dr. Chappy taught at UW Oshkosh, and over time, advanced to become the Graduate Program Director and Assistant Dean for the College of Nursing. While at UW Oshkosh, she won numerous awards, including being named a Wisconsin Idea Fellow in 2004, a "Terrific Teacher" by WFRV-TV in 2009, and an Endowed Professor in 2010.

In 2014, Dr. Chappy was named Dean of the School of Nursing at Concordia University Wisconsin, overseeing all undergraduate, graduate, and certificate nursing programs. Dr. Chappy currently serves on Lakeshore Technical College's District Board, and is the research editor for the AORN Journal – a trade publication for perioperative nurses.

Dr. Chappy was nominated by Rita Pierce of Plymouth and inducted in 2015.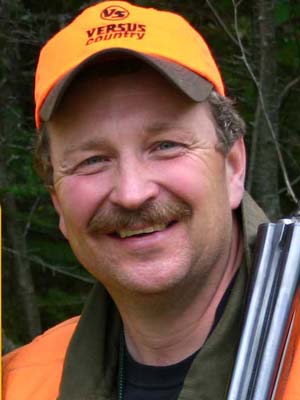 Bill Miller – Class of 1980
Ever since he was 11, Bill Miller has wanted to experience the joys of the outdoors and share it with others. After graduating from PHS in 1980 he attended UW Eau-Claire, majoring in broadcast journalism and minoring in environmental communication. In the years since, he has worked as an outdoor writer, magazine editor, book author, national TV host, hunting and firearms blogger, industry consultant, and much more.

Bill has traveled to the corners of the earth and back, enjoying adventures as close as the Sheboygan Marsh and as far away as Africa and Asia. He has shared his great knowledge of the outdoors, hunting, and the shooting sports on national networks - hosting and producing shows on NBC Sports, Versus, Outdoor Channel, Wild TV, Sportsman Channel, and others. He appeared on ESPN for more than a decade hosting "Shoot More, Shoot More Often."

For more than 15 years, Bill served as executive director of the North American Hunting Club and North American Hunter Magazine. He is a keystone member of the Professional Outdoor Media Association serving as a director, past president, and chairman of the board. Despite his busy work and travel schedule, he finds many ways to give back to the community. He makes time to share the joys of nature through speaking and coaching at schools, church groups, youth camps, and 4H events. In 2012, Bill was invited to join the Armed Forces Entertainment Outdoor Legends Tour to Afghanistan to entertain men and women serving in the military – in his words, "the greatest honor in my career and a life changing experience." He was inducted in 2013.
Laura Schwartz – Class of 1991
Laura Schwartz, the former White House Director of Events, was just 19 when she arrived at the White House in January of 1993. With no political connections, she volunteered answering phones in the press office, climbing her way up the ranks of the Clinton Administration as the Midwest Press Secretary, Director of Television and ultimately the Director of Events, responsible for producing more than 1,000 White House events on the world's stage.

Laura is a world-renowned professional speaker and award-winning author of Eat, Drink & Succeed. Also a respected television commentator, in 2005 Laura joined Fox News Channel speaking nightly to Bill O'Reilly and the entire FOX line up. In 2007, she moved to CNN as a Special Correspondent to Larry King Live and subsequently joined CBS News and is seen internationally on the BBC speaking on leadership and special events.

Laura serves on various boards including the American Heart Association, the Illinois Institute of Art and Event Solutions Magazine. She has been named one of the "100 Most Influential Women in Chicago" by Today's Chicago Woman Magazine and one of Chicago's "Most Bold and Beautiful" by Chicago Magazine. Among other honors, American University in Washington D.C. awarded Laura with their "Leadership in Education" award and in 2009 the prestigious Oxford Union in England invited Laura to speak on the role of Women in the World. Laura has received recognitions from The White House, United States Secret Service, North Atlantic Treaty Organization, YWCA and United Way for her achievements and charitable work.

Laura graduated from PHS in 1991 and attributes her community involvement and success to her family and their strong roots in Plymouth to which she returns throughout the year and never misses the Sheboygan County Fair. She was inducted in 2012.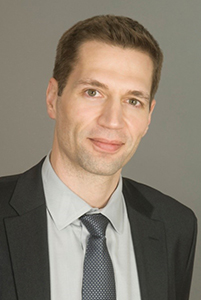 Joel Dudley - Class of 1995
Dr. Dudley is currently associate professor of genetics and genomic sciences, endowed chair of Biomedical Data Science, and founding director of the Institute for Next Generation Healthcare at the Icahn School of Medicine at Mount Sinai. He previously held positions as co-founder and director of Informatics at NuMedii Inc. and consulting professor of Systems Medicine in the Department of Pediatrics at Stanford University School of Medicine.

His work is focused on developing and applying methods to integrate the digital universe of information to build better predictive models of health and disease. He has published more than 100 peer-review research articles. His work has been featured in the Wall Street Journal, Scientific American, MIT Technology Review, CNBC, and other popular media outlets.

Dr. Dudley serves as an expert commentator on the application of machine learning and artificial intelligence in health care, and also serves on the scientific advisory boards of several startup companies in tech and biotech. He was named in 2014 as one of the 100 most creative people in business by Fast Company magazine. He is co-author of the book "Exploring Personal Genomics," one of the first textbooks on personal genomics used at universities and medical schools.

He received a bachelor's degree in microbiology from Arizona State University and a master's degree and doctorate in biomedical informatics from Stanford University School of Medicine.

Dr. Dudley was nominated by several members of the PHS Class of 1995 and inducted in 2017.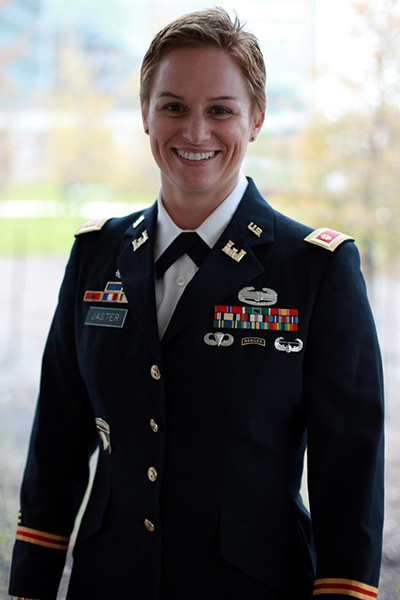 Mrs. Lisa (Peplinski) Jaster - Class of 1996
After graduating from PHS, Lisa Peplinski was accepted to the U.S. Military Academy at West Point. She graduated with a degree in civil engineering, and, as an officer, was deployed in both Afghanistan and Iraq in 2002-2003. During these deployments she was responsible for overseeing the construction of runway repair, doing road construction, mines clearing, and building security infrastructure. After earning a master's degree in civil engineering in 2004, she was stationed in South Korea. There she was placed in charge of ammunition distribution and maintenance. 

Mrs. Jaster stepped down from active duty in 2007, and started a family and a civilian career with Shell Oil Co., where she coordinated projects ranging from deepwater offshore wells to brownfield management. 

She returned to the Army in 2012 as a reservist, and three years later made national history by becoming one of the first three female graduates of the Army's Ranger Program. Ranger School is the Army's elite combat leadership course, teaching students how to overcome fatigue, hunger, and stress so they can lead soldiers in small-unit combat operations. Prior to 2015, Ranger school was only open to men. In recognition of her achievement, Mrs. Jaster was invited to sit in the Presidential box at President Obama's 2016 State of the Union Address.

Mrs. Jaster lives in Houston with her husband, Allan, and their two children. She was inducted in 2016.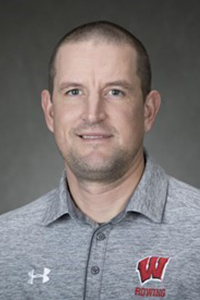 Beau Hoopman - Class of 1999
It's safe to say that Beau Hoopman was never on the PHS rowing team. But he joined the UW-Madison rowing team as a walk-on in 1999, and helped lead the team win its three most recent titles (2000-02).  Over the course of his college career, Mr. Hoopman was selected as captain of the rowing team. He graduated in 2003 with a degree in biological conservation, but rowing has taken center stage.

Mr. Hoopman first competed internationally for the United States in 2001, and was a member of the U.S. senior national team that won gold at the 2002 championships in Genoa, Italy. His selection to the team marked the first of eight consecutive years competing at the world or Olympic championships.  He made history in his first Olympic appearance in 2004 in Athens, Greece. His eight-man team set the world's fastest time, giving the U.S. a gold medal in the event for the first time in 40 years. He returned to the Olympics for the 2008 games in Beijing, China, and won a bronze medal in the men's eight.

Mr. Hoopman is currently the assistant coach of the UW men's rowing team. In 2010, he was inducted into the National Rowing Hall of Fame in Connecticut along with the rest of his 2004 Olympic men's eight. He was named to the University of Wisconsin-Madison Athletic Hall of Fame in 2014.

Mr. Hoopman was nominated by Amy Flood, his former gym teacher and principal at Fairview Elementary School and inducted in 2017.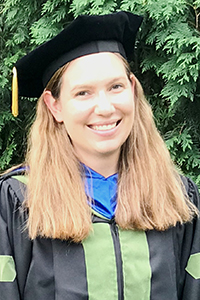 April Doebert-Fischer - Class of 2004
April Doebert, now April Doebert-Fischer, graduated from PHS in 2004. After high school, she attended Concordia University, earning a bachelor's degree in Exercise Physiology, and a master's degree in Occupational Therapy.

After working as an occupational therapist in skilled nursing facilities and a home health agency, Mrs. Doebert-Fischer joined Carroll University as an adjunct professor in January 2016. She earned a doctoral degree in Occupational Therapy from Mount Mary University in 2018, after completion of her thesis titled "Enhancing Self-Responsibility Through Group Learning in Occupational Therapy Education." She now serves as a clinical assistant professor and curriculum coordinator at Carroll University. She is a dementia capable care therapist and certified in kinesiotape.

Mrs. Doebert-Fischer has become an advocate for at-risk children, both professionally and personally. She is a foster parent ambassador at Children's Hospital, and is a certified child and adolescent anxiety therapist. She operates her own therapy service for children, focusing on child and adolescent mental health. In 2016, April and her husband became foster parents and officially adopted two children in spring of 2018.

Mrs. Doebert-Fischer was nominated by Jean Hamm, her former Plymouth teacher and long-time friend of the family, and inducted on Sept. 27, 2019