2018-19 AFS students at PHS
Bora Ajdini from Albania
Rinor Ruzhdiu from Macedonia
Mohammed Qaraqish from Jordan 
Jimena Madoz Ontanon from Spain
Marte Kolsted from Norway
Marco Surico from Italy
Rixt Samplonius from Netherlands
Sakurako Harada from Japan
Tobias Sorensen from Denmark
Learn more about them!
The students will give presentations about their home countries at Generations, 1500 Douglas Drive, Plymouth:
3:30 p.m. Sunday, Nov. 11:
Albania and Macedonia
3:30 p.m. Sunday, Feb. 10:
Spain, Japan, Netherlands
3:30 p.m. Sunday, April 7:
Denmark, Norway, Italy, Lebanon
We need you!
Be a host family:
More than providing a bed and meals, AFS host families welcome a new member into their home, share their everyday lives, and grow as they get to know one another.
Be a liaison:
Liaisons are volunteers identified as the primary contact for each host family and individual AFS participant for the duration of his or her program.
Be an AFS student:
Spend a year studying abroad in one of more than 50 AFS countries.
Learn more:
Contact Clare Sedlacek at csedlacek@plymouth.k12.wi.us.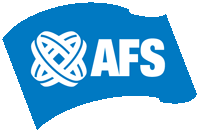 Countries represented by AFS students at PHS
2018-19:
Albania, Denmark, Italy, Japan, Jordan, Macedonia, the Netherlands, Norway, Spain
2017-18:
Austria, Dominican Republic, Germany, Hong Kong, Hungary, Italy, Japan, Norway, Spain, and Turkey
2016-17:
Austria, Germany, Iceland, Indonesia, Italy, Japan, Kosovo, Latvia, Portugal, Saudi Arabia
2015-16:
Argentina, Australia, Denmark, Germany, Hong Kong, Jordan, Moldova, Spain, Turkey
2014-15:
Chile, Denmark, Italy, Norway, Germany, Russia, Spain, Turkey
2013-14:
Chile, Dominican Republic, Egypt, Finland, France, Germany, Italy, Japan, Norway, Russia, Spain, Turkey
2012-13:
Australia, Denmark, Dominican Republic, Germany, Iceland, Japan, New Zealand, Norway, Pakistan, Spain, Yemen