School Food Service and Nutrition
The Plymouth School District strives to contribute to the general well-being, mental and physical capacity, and learning ability of students. The district supports wellness, good nutrition and regular physical activity as a part of the total learning environment. Improved health increases student performance potential.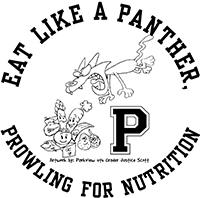 COVID-19 Updates
Free meals available to students
We are able to provide free meals this entire school year for all district students, whether they are attending school in person or via remote learning, thanks to an extension of the USDA emergency meal program.
Families do not have to do anything to receive this benefit. We do ask families to check their previous balances and bring them up to date if possible.
The free meals include breakfast and lunch at all schools. The funding does not cover milk (if you bring a cold lunch), a la carte items, second entrees, etc., which will continue to be charged accordingly.
Remote Learning meal options
Free, nutritious meals are available to all students who are learning remotely.
PHS
PHS students attending school in-person can order meals for the day they will be learning remotely, to be picked up at the end of their in-person day.
PHS students learning remotely full time can use the Take Out Café (see below).
Take Out Café
Students in grades K-12 who are learning remotely full time can order meals to be picked up curbside from 10:30am to 12:30pm on Tuesdays and Thursdays at Parkview.
Take Out Café FAQs
Menus
PHS
PHS Breakfast & Lunch Menus - May
Riverview
Riverview Breakfast & Lunch Menus - May
NOTE: Breakfast is now available at Riverview! Students can pick up a Grab & Go breakfast/snack from 7:20-7:40am in the Auditorium Atrium (enter school at the Auditorium doors). No sign-up is required. Breakfasts - just like lunches - are free for the rest of the school year!
Elementary schools
Elementary Breakfast & Lunch Menus - May
NOTE: Breakfast/Snack is now available at a three elementary schools! Please let your teacher know if your child will participate, so we can get an estimate. Breakfasts – just like lunches – are free for the rest of the school year!
Learn more:
Guide to new interactive menus
Quick Links
•
Online payments
•
Wellness Policy
•
Wellness Policy Update (District School Nutrition and Healthy Lifestyle Implementation Guidelines)
•
choosemyplate.gov
•
USDA - National School Lunch Program
•
National School Lunch Standards
/
Estándares nutricionales y requisitos de patrón de comidas
•
Smart Snacks: DPI Nutritional Standards for All Foods Sold in Schools
/
Estándares de nutrición para todas las comidas
Plymouth Food Service
Mission
To promote the enhancement of agricultural and food science studies, a "food literate" local community, integrated sustainable agriculture and an affordable health conscious lunch program.
Vision
To develop a progressive food experience committed to enhancing the educational model in the Plymouth School District through a better understanding of the relationships between food, health, productive learning and our environment.
National School Lunch Program
Plymouth School District participates in the National School Lunch Program (NSLP). The NSLP is a federally assisted meal program operating in public and nonprofit private schools and residential child care institutions. It provides nutritionally balanced, low-cost or free lunches to children each school day. The program was established under the National School Lunch Act, signed by President Harry Truman in 1946. To learn more about how the program works, costs, and the nutritional requirements for NSLP please visit, https://www.fns.usda.gov/nslp/national-school-lunch-program-nslp
Lunch accounts
Prices in the Plymouth School District are as follows:
Free for morning snack/breakfast
Free for elementary school lunch
Free for middle school lunch
Free for high school lunch
$3.75 for adult lunch

It is every family's responsibility to carry a positive balance in their lunch account.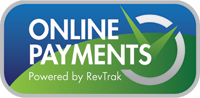 Online payments
What's in a lunch? Offer vs Serve
Our meals include Fruits, Vegetables, Protein, Grains, and Dairy, which make up five components of a school lunch. Students do not need to take everything offered each day. All students must choose at least 3 components every day to make a lunch, with at least one component being a fruit or vegetable. Visit choosemyplate.gov to learn more about the different components in a lunch. Each day Plymouth School District offers choices of the following:
Choice of fat-free skim or 1% white milk, or fat-free chocolate milk
Fruits and vegetables - fresh fruits and vegetables (along with canned and steamed varieties) are available at all schools.
Whole-grain breads, pastas, rice, rolls, whole-grain pizza crusts, buns, breadsticks
Variety of main entrees and side dishes following the Nutrition Standards in the NSLP and Breakfast Program established by the USDA. Most main dishes will include a grain and protein.
Proteins – usually part of the main entrée, including poultry, beef, beans, peanut butter, low-fat yogurt, cheese
Adult lunches: We'd love for you to join us for lunch! As an adult, when you sign up for hot lunch, you are offered all the great choices listed above, plus at the elementary schools you are able to take double portions on side dishes. We also offer daily entrée salads (Garden, Chef, Taco – Chicken or Beef, Chicken Ranch, Pasta Salad, or Oriental Chicken). Please call Food Services before 9:30 a.m. to have your salad sent to the school at which you will be eating lunch.
Learning and Making Food Fun!
Taste tests are offered multiple times throughout the school year to introduce the students to new foods, or to show favorites in a new way. Our Chef travels to the elementary and middle schools to educate and interact with students during lunches and provide taste tests to all students. Many of these taste tests coordinate with the featured Harvest of the Month.
Farm to School! Garden to Table!
The Food Science & Agriculture Center at Plymouth High School as well as the school gardens allow for more on-site harvests to be served in school cafeterias.
Our Farm-to-School Partners include Sartori, Sargento, Kewaskum Meats, Phipps Family, McMullen Family, Nourish Farms, Springdale Farms, Old Plank Farms, Bare Root Farm, Perienneal Farms Llc, Vollrath, Log Cabin Orchard, AJ Produce. And we are always looking for more. Know of a local farmer? Have them contact us!
Not Just Lunch - Catering Services Available
Plymouth School Food Service offers catering services! Your PTO, school group, staff event or classroom can order food and services through our Food Service Department. Need an easy birthday treat? We can help you make choices to stay in line with our district's District School Nutrition and Healthy Lifestyle Policy. The food will be delivered to the school your event is being held at the day of the event. This is a healthy, easy, and affordable way to have snacks and meals at your events.
We offer
• Home-made baked goods made with whole grains
• Frozen yogurt – non-fat, cholesterol free available multiple flavors (great for classroom birthday treats!)
• Juices, water, and other beverages
• Easy-to-make entrées for fun fairs such as pizzas, tacos, hot dogs, and sloppy joes
• Fresh fruits and vegetables
• And much more!
Please contact Food Service Director Toni DeStefano or Chef Caren Johnson for more information. Please allow at least two weeks' notice.
Testimonials
"We are new to this district, have two fourth graders at Fairview and just have to tell you how impressed we are with the school lunches you offer! The range of fresh fruits and vegetables on the menu is fantastic ... the entree selection includes traditional, kid-friendly school lunch favorites and yet continually encourages students to be more adventuresome and try new things ... and for the first time in our kids' educational career, we feel confident that their school meals are both tasty and highly nutritious." -- Email from parents
You can help!
Employment: Food Service is always looking for individuals to join our team of substitutes.
Silverware: Have old or mismatched forks & spoons? Send them to school! We prefer to use the "real stuff" instead of plastic for a better dining experience. We started our transition to real silverware in 2014 as part of an Earth Day recycling event.
Contact Us
Our staff is committed to making your child's meal experience a fun, healthy, and pleasant part of their day. Please contact us if you have questions or comments:

Caren Johnson - Food Service Director
920-892-2661, Ext 1083 - cjohnson@plymouth.k12.wi.us

Jenny Goelzer - District Chef
920-892-2661, Ext 1082 - jgoelzer@plymouth.k12.wi.us