Staff Wellness
We value the health and wellness of our staff!
Quick Links
•
Staff Wellness Blog
•
Employee Assistance Program
•
District Nutrition & Wellness page
•
District Wellness Policy
•
Wellness Policy Update (District School Nutrition and Healthy Lifestyle Implementation Guidelines)
•
PJSD Health and Wellness Facebook Group
•
Roy's Recipes archive
•
Healthy Sheboygan County
Ongoing activities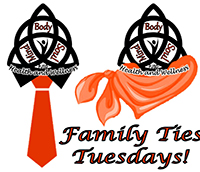 Tie It on Tuesdays:
Wear a scarf or tie to represent the importance of family ties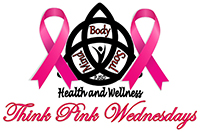 Wednesday Wear Pink:
Wear pink for breast cancer awareness
Health and Wellness Committee
Meetings
2022-23 school year
• 4pm Tuesday April 18 in PHS Library -
agenda
• Feb. 21, 2023 -
minutes
• Dec. 20, 2022 -
minutes
• Oct. 5, 2022 -
minutes
2021-22 school year
• May 11, 2022 -
minutes
• Feb. 9, 2022 -
minutes
• Dec. 8, 2021 -
minutes
• Oct. 13, 2021 -
minutes
• Sept. 8, 2021 -
minutes
Staff Fitness Center memberships
Any adult who receives a paycheck from the district is eligible for the staff discount at the
Fitness Center
at PHS.
Fees
•
Single staff membership:
$75 per year
•
Staff couple:
$150 per year (you & another person who lives at your address)
•
Monthly single staff:
$7 per month
A year membership is good for 12 months from the date of purchase.
NOTE: You can get reimbursed for your membership if you have insurance through the district.
Submit the
reimbursement form
along with your receipt. Those who do not have insurance through the district should check with their insurer to see if it offers any wellness reimbursements or other incentives.
How to sign up
Register for a membership using the MyRec online registration system. (If you do not already have an account, you'll need to create an account and wait for it to be approved.)
You can pay online with a credit card, or send/bring a check to our office. Please make checks payable to Community Ed & Rec.
District champions
Health & Wellness District Coordinator
Roy Schwab
Health and Wellness Building Champions
PHS:
Shaina Walvoord
RV:
Sharon Koene
FV:
Jessica Zittel
HZ:
Julie Dentz
PV:
Chris Vetter
Garden/Outdoor Living/Green Champions
PHS:
(open)
RV:
Rachel Moore
FV:
Kelly Drews
HZ:
Jackie Murphy
PV:
Julie Kohlmann
Community Ed & Rec
Carly Lenz,
Wellness coordinator
Aurora Wellness
•
Michelle Urbanek:
Michelle is a registered nurse who is here to support all of your wellness needs and help you live happier & healthier. Michelle.Urbanek@aah.org
Information archive
•
Advocate Aurora Employee Assistance Program Access Spring newsletter
NEW
•
Employee Assistance Program
•
Your Aurora Health Dashboard