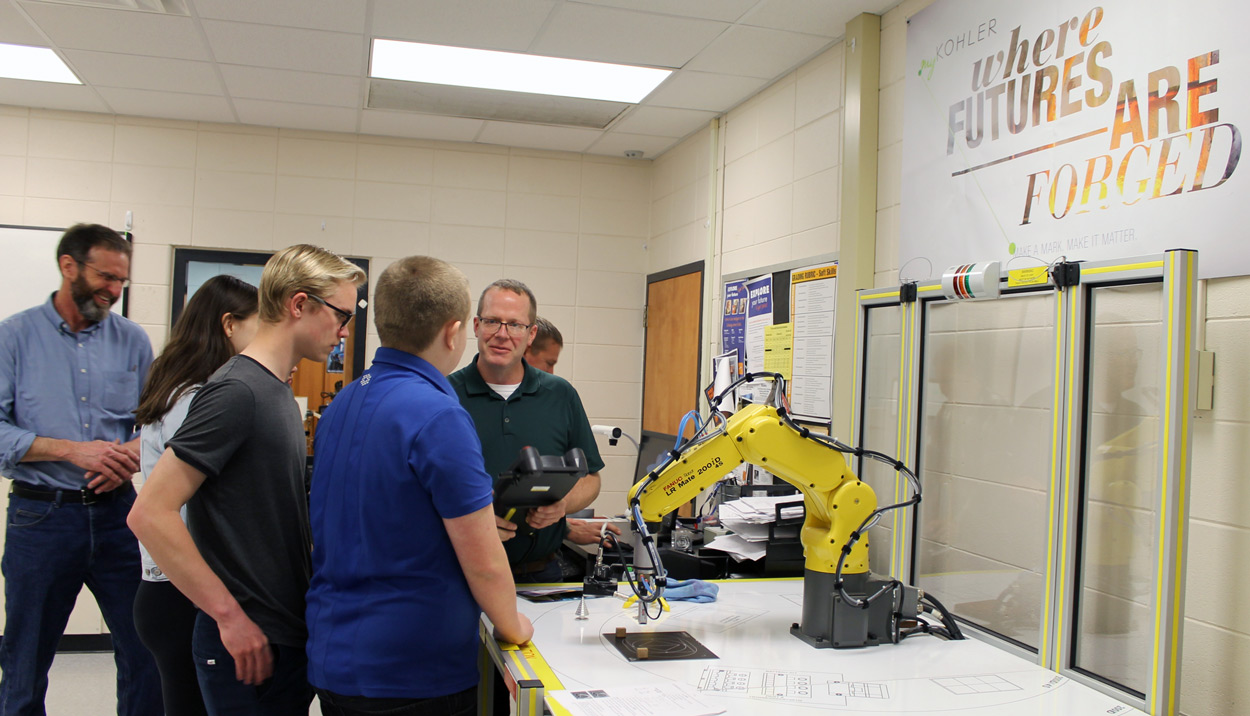 21st century learning skills
In this state-of-the-art facility, PHS students gain experience with all phases of the manufacturing process, taking projects from conception to completion. They design projects using industry-standard CAD programs, then create three-dimensional models, and finally produce and finish projects using CNC mills, lathes, and routers. They also can learn metal fabrication in a professional welding training facility, and gain experience with an entire automation system through an industrial robot.
Among those to benefit from the facility are students in our Project Lead the Way engineering classes, who are able to create tangible representations of their designs. Classes are taught by PLTW-certified teachers. PHS students can earn college credits from the Milwaukee School of Engineering, and several vocational programs carry credits from Lakeshore Technical College.
Facility partners
The pioneering center opened in 2011 thanks to a partnership involving Lakeshore Technical College, the Plymouth School District, the City of Plymouth and area businesses. More than half of the initial cost of the $1.2 million project was covered by a grant from the U.S. Economic Development Administration. The city of Plymouth provided an additional $250,000 in economic development funds, along with $280,000 in in-kind donations from LTC and the school district.
In addition, Sargento Foods Inc. donated a high-speed packaging machine and a laser engraver. Kohler Co. donated $65,000 to launch a robotics program. Van Horn Automotive Group provided $45,000 in improvements to the automotive lab. A Wisconsin Economic Development Corp. Fab Lab grant helped add a CNC router.