Plymouth School District History
A look at key events in district history
1847: First school opens in the City of Plymouth, on the east side of North Milwaukee Street about 100 feet south of Forest Avenue.
1849: New one-room schoolhouse opens on southwest corner of Main and Smith, which also serves as the community center until 1867.
1867: New wooden, 4-room Union School opens at Main and Smith, west of the Lutheran Church.
1876: Three-year high school course of study begins.
1879: First high school class graduates.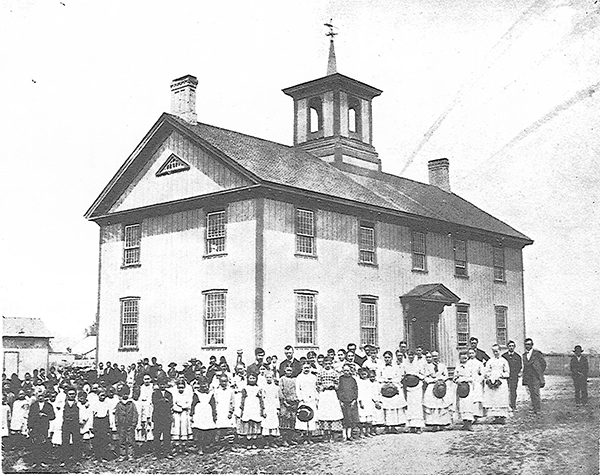 1883: Two-story, 4-room addition is added to the schoolhouse.
The lower rooms were for the high school and the upper rooms for the grammar school.
1890: Fourth year added to the high school course of study.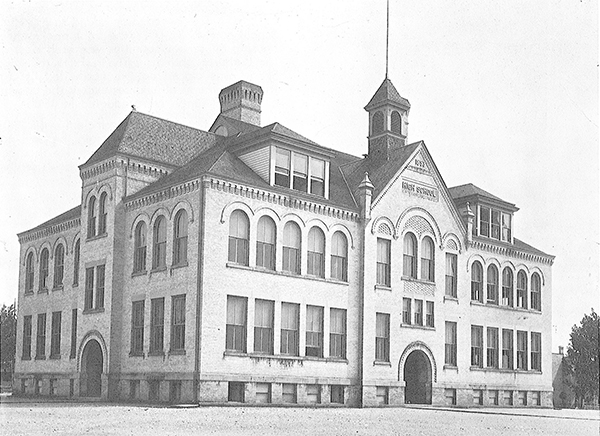 1893: Schoolhouse at Main and Smith is replaced with a cream-colored brick building on the same site.
The 1883 addition is sold to the neighboring Lutheran Church to serve as its school until a new school is built in 1955, and the 1867 schoolhouse is moved to 114 Elizabeth Street.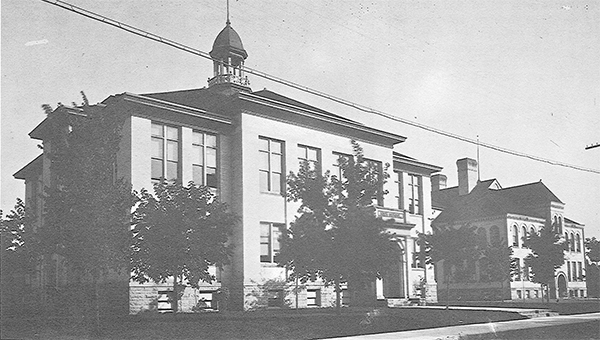 1904: Separate high school building built adjacent to 1893 school to accommodate growth.

1933: New $265,000 junior/senior high school (now Riverview) opens to serve students in grades 7-12.
The 1893 & 1904 buildings are used for grades K-6.


1957: Fairview and Parkview open, serving K-8.

1966: Current Plymouth Comprehensive High School opens, serving grades 9-12.
Former high school becomes Riverview Intermediate School, serving grades 6-8.
1991: Horizon Elementary School opens, serving K-5.
2004: Voters approve an $18.3 million referendum to build a new gymnasium and cafeteria at Riverview, plus do maintenance work and renovations at other schools.

2019: Plymouth High School completes an addition on the south end of the building, housing a multi-purpose facility, fitness center, studio, girls locker rooms, and new Community Ed & Rec office. PHS also remodels and updates its science section.


2020: Facility upgrades are completed at Fairview and Parkview, with new gymnasiums, cafeterias, and secure entrances at both schools. The PHS cafeteria and gymnasium also are upgraded, as well as the district and PHS offices.