Fitness Opportunities
We offer many ways to stay in shape, including regular fitness and aquatic classes, a Community Fitness Center, and a Hall Walking program!
COVID-19 Update
In an effort to limit the spread of the virus, the Fitness Center will be closed until further notice. No Hall Walking or Track Walking until further notice.
Quick Links
•
Fitness classes
•
Aquatic classes
•
Register online
for the Fitness Center.
• Download a printable
Fitness Center registration form
.
Community Fitness Center
The Fitness Center in the new addition on the south end of PHS now is open to community members! Three times larger than its predecessor, it features new circuit training, free weights and cardio machines.
Hours
Spring Break: The Fitness Center is open normal hours.
The Fitness Center initially will be open to the public the following hours:
Monday-Friday: 5 to 7:30 a.m. and 3 to 7:30 p.m.
Saturday: 7 a.m. to 3 p.m.
Sunday: 9 a.m. to 2 p.m.
Fees
Individual district resident: $25/month, $135/half-year, $240/year
Couple (2 adults at same district address): $195/half-year, $340/ year
Senior (district resident age 62+): $20/month, $90/half-year, $155/year
Senior couple (district residents at least one of whom is age 62+):: $125/half-year, $215/ year
District resident under age 23 or active military: $50/year
Non-resident: $35/month, $180/half-year, $315/year
Daily rate: $5
Please note that students ages 11 and up living in the district can use the Fitness Center for free, though middle-school students must be accompanied by an adult.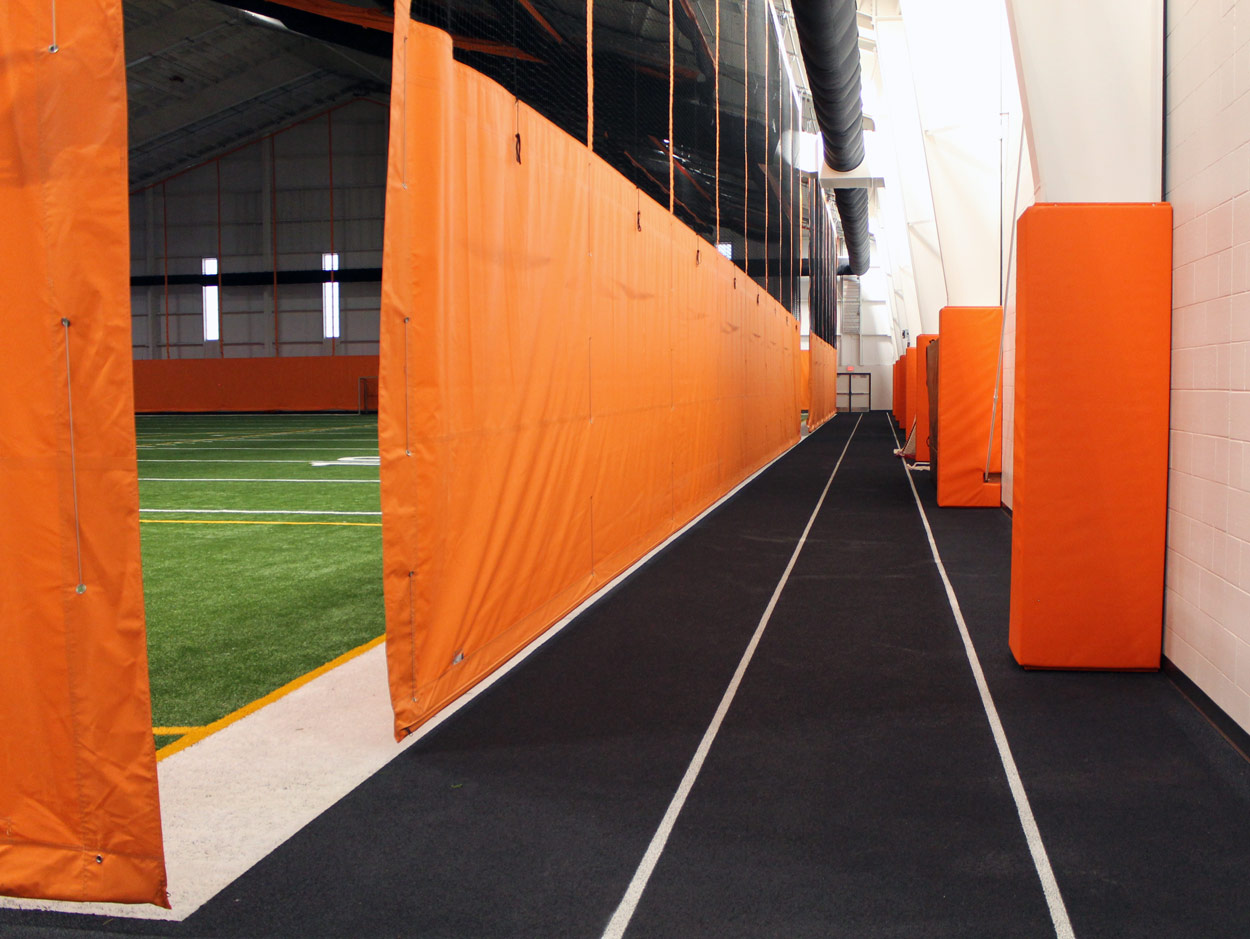 PHS Indoor Track Walking
Spring Break: No Track Walking during Spring Break.
Community members now can walk on the indoor track in the new Plymouth High School multi-purpose facility during designated times.
The track is open for walking from 5 to 7:30 a.m. and from 6 to 7:30 p.m. on school days. Park in front of the new addition and enter Door 18. There is no fee, but walkers need to sign in and out in the Fitness Center. Eight laps is about a mile.
There may be times when evening walking is not available, but Hall Walking through the school hallways will continue to be an option from 3 to 9 p.m. Monday to Thursday and from 3 to 6:30 p.m. Fridays through April 30.
Please note that wheels – strollers, walkers, wheelchairs, etc. – are not allowed on the track, and participants must wear athletic shoes. Food and gum are not allowed, and the only permitted beverage is plain water in covered containers – no flavored water, as it may stain the track surface.
High School Hall Walking
Spring Break: No Hall Walking during Spring Break.
Plymouth High School again has opened its hallways to members of the public looking to walk indoors.
Routes initially will be the same as in the past, with 7 laps equaling a mile for one designated route, three laps for another. Options utilizing the new PHS addition may be added at a later date.
The hall-walking program is available from 3 to 9 p.m. Mondays through Thursdays and from 3 to 6:30 p.m. Fridays through April 30.
Walkers should park in either front lot and enter at Door 2 or 3, or park in the north lot and enter at Door 4 or 5. The program is free, but walkers must register on the first visit and sign in each time thereafter on the bulletin board outside Room C107.