Fitness Opportunities
We offer many ways to stay in shape, including regular fitness and aquatic classes, a Community Fitness Center, and an Indoor Track/Hall Walking program!
Quick Links
Fitness Center
•
Register online
for a Fitness Center membership.
• Download a printable
Fitness Center registration form
.
• Download a printable
Middle School Student Fitness Center Permission Form
.
Other fitness opportunities
•
Track/Hall Walking flier
•
Fitness classes
•
Aquatic classes
•
Our virtual workout playlist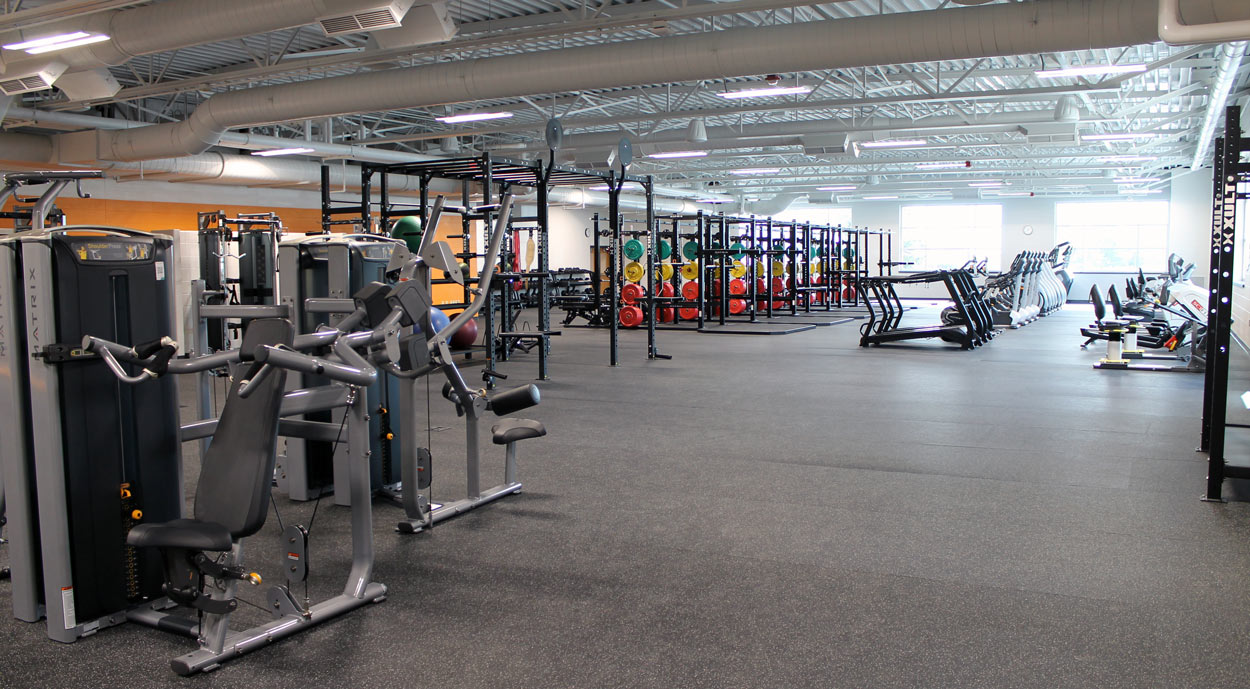 Community Fitness Center
The Fitness Center in the new addition on the south end of PHS is open to community members! Three times larger than its predecessor, it features new circuit training, free weights and cardio machines.
Hours
NOTE: You must have a membership or punch card. No drop-ins until further notice.
Regular hours, effective Aug. 30, 2021
Monday-Friday: 5-7:30 a.m.
Monday-Friday: 3:30-7 p.m.
Saturday: 7-11 a.m.
SPRING BREAK
(March 19-27): Regular hours
Fees
Individual district resident: $25/month, $135/half-year, $240/year
Couple (2 adults at same district address): $195/half-year, $340/ year
Senior (district resident age 62+): $20/month, $90/half-year, $155/year
Senior couple (district residents at least one of whom is age 62+):: $125/half-year, $215/ year
District resident under age 23 or active military: $50/year
Non-resident: $35/month, $180/half-year, $315/year
Punch card: $40 for 10 visits
Daily rate: $5
Please note that students ages 11 and up living in the district can use the Fitness Center for free, though students in grades 5 and 6 must be accompanied by an adult and students in grades 7 and 8 need permission from a parent or guardian.
Fitness Center adds personal trainer
Heather Bassett has joined the Community Fitness Center staff as a Certified Personal Trainer. She is providing intake assessments and orientation sessions for any interested Fitness Center members.
Assessments take about 45 minutes and include a lifestyle questionnaire and a short movement assessment. "I will use these to provide a general recommendation of focus areas and suggest a few exercises or equipment that may help the clients reach their goals," she said.
Mrs. Bassett is a NASM Certified Personal Trainer. Her personal experience as an athlete ranges from cross country skiing to mixed martial arts. "I am looking forward to meeting more Plymouth community members and helping them on their journey to fitness," she said.
Intake assessments are available by appointment between 5 and 7 a.m. Tuesdays and Thursdays; evening and Saturday appointments also may be possible. Fee is $25, plus participants must have a Fitness Center membership. If interested, please contact Community Ed & Rec at commedrec@plymouth.k12.wi.us or 920-892-5068 to make an appointment.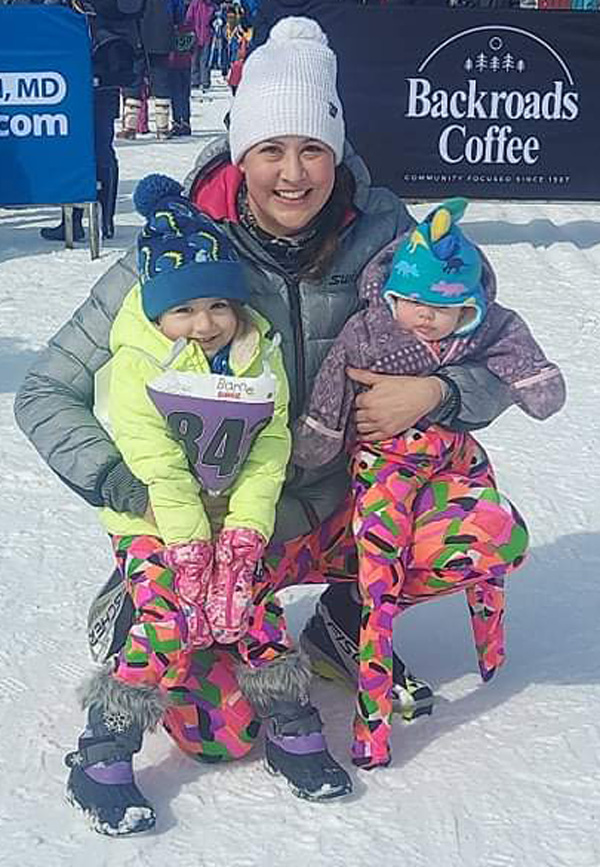 Learn more:
•
Register online
for the Fitness Center.
• Download a printable
Fitness Center registration form
.

PHS Track/Hall Walking
Community members are able to walk Plymouth High School hallways (afternoons only) and the indoor track in the new multi-purpose facility during designated times.
Hours, Nov. 1-April 30
•
Before school:
5:30-7am Monday-Friday (track only)
•
After school:
3-8pm Monday-Thursday; 3-6pm Friday (halls only 3-5pm)
Please note: The indoor track may close early on nights when there are sporting events.
SPRING BREAK (March 21-25):
Before school:
5:30-7am Monday-Friday (track only)
After school:
8am-5pm (halls); 8am-3pm (track)
Park in the student lot or in the visitor lot in front of the new addition and enter Door 18 (Community Ed & Rec/District entrance). No pre-registration is necessary and walking is free, but please sign the roster located outside the Fitness Center each time you visit.
Please note that wheels – strollers, walkers, wheelchairs, etc. – are not allowed on the track as they may damage the surface, and participants must wear athletic shoes. Food and gum are not allowed, and the only permitted beverage is plain water in covered containers – no flavored water, as it may stain the track surface.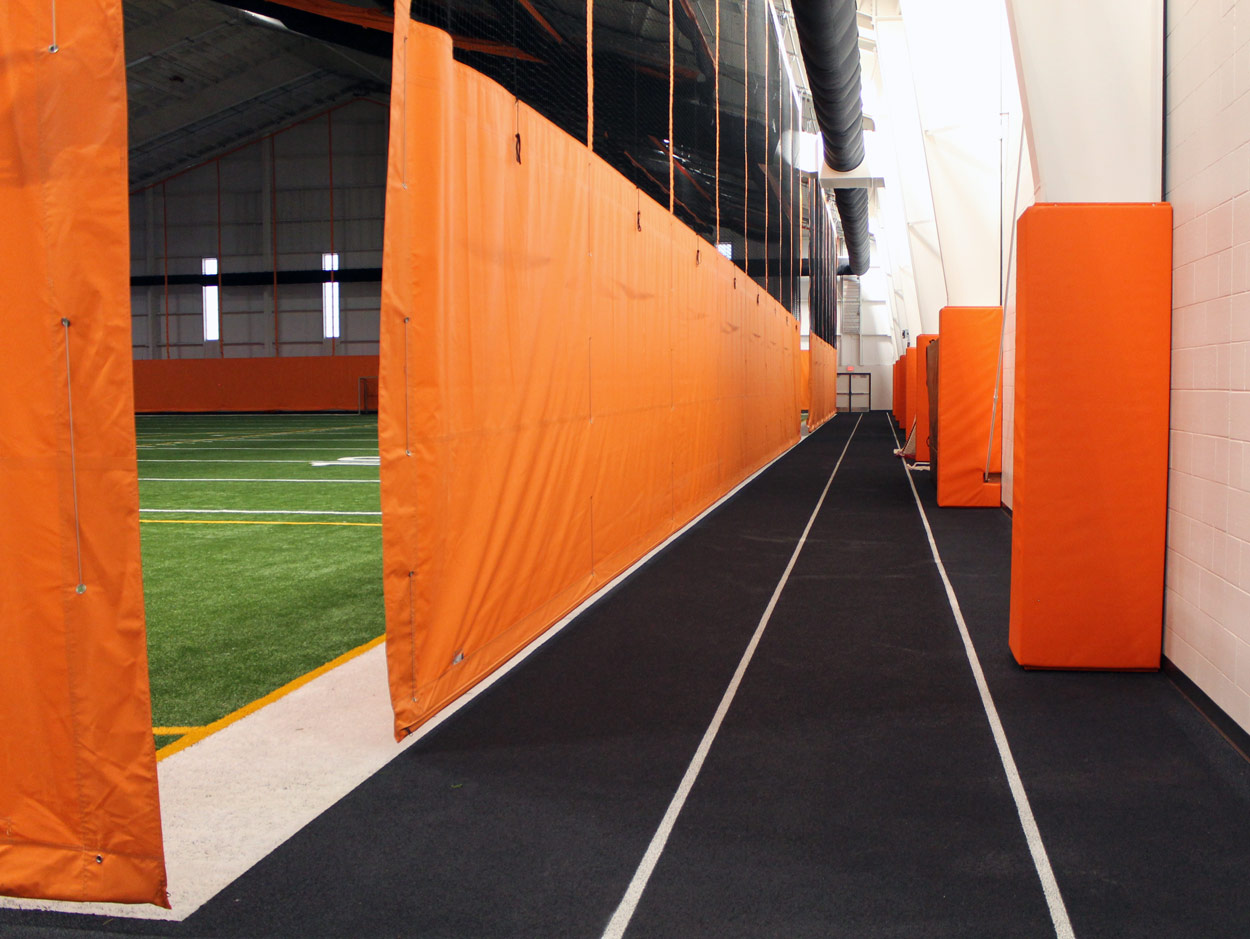 Les Mills on Demand
Our participants now can get a preferred rate on subscriptions to Les Mills on Demand, which offers unlimited access to more than 1,000 online workouts!
New participants can try it free for 60 days, then pay just $9.99 a month (regularly $14.99). Those who already have signed up on their own can cancel their existing subscription, then sign up through us to get the discount (you won't get the free trial again, but you can start saving right away).
To participate: Visit Les Mills on Demand to sign up.
Virtual workouts
For those who prefer to work out at home, wellness coordinator Carly Lenz has created a YouTube playlist with 16 free workouts ranging from stretches to high-intensity intervals.