Plymouth High School Alumni Hall of Fame - 2016 Honorees
The 2016 honorees were announced June 5 at Commencement and formally inducted Oct. 7 during Homecoming.
Mr. Dar Blanke - Class of 1941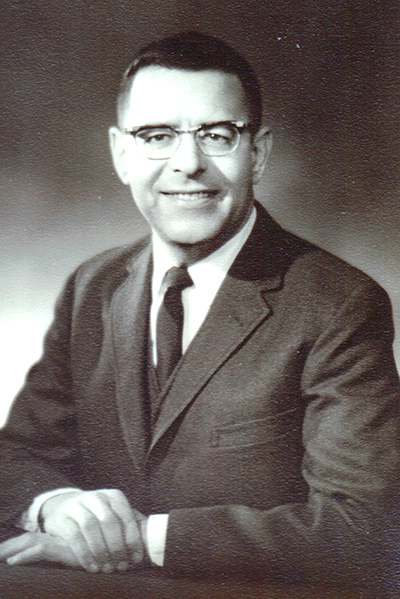 Like many who graduated from PHS in 1941, Darwin Blanke's next stop was WWII. Blanke was an army staff sergeant, and was awarded both a Bronze Star and a Purple Heart for his service in the Battle of the Bulge. Like many of the "Greatest Generation," he seldom talked about his wartime service, which included some of the fiercest fighting of the war.
After the war, Blanke attended the University of Wisconsin, graduating with a finance degree, and began a career in banking. In 1955, he joined the First National Bank of Wisconsin Rapids as an auditor. There, he advanced through various positions, eventually being named bank president in 1969. Near the end of his banking career, he became a partner in a new farming business – growing potatoes on newly irrigated farmland. Today the business he created harvests a thousand semi-loads of potatoes annually.
An active leader in a dozen civic and service groups in Central Wisconsin, he served many years, for example, as a director of the local hospital, the hospital foundation and the regional technical college foundation. He also enjoyed hunting and fishing, especially his yearly duck hunting trips to Saskatchewan.  Above all, he was a trusted counselor and role model to his family, friends and community.
Mr. Blanke and his beloved wife, Betty, were married for 59 years, and raised four children. He tenderly cared for Mrs. Blanke as she struggled with Alzheimer's disease for the last decade of her life. Mr. Blanke passed away in September 2011.
Mr. Thomas Kestell - Class of 1966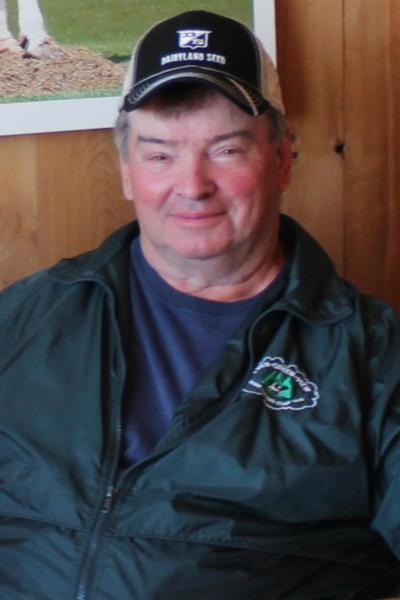 After graduating from PHS, Thomas Kestell attended college with the intention of obtaining a law degree. In 1971, he  changed his plans and started his first dairy herd on a farm he rented from his mother. Today, Mr. Kestell's Ever-Green-View Farm – located just north of Waldo – is recognized as one of the top Holstein herds in the nation. Recent honors for Ever-Green-View Farms include:
• #1 production herd in the world with an average of 43,324 pounds of milk, 1709 fat, and 1344 protein.
• Awarded Herd of Excellence the last 6 consecutive years.
• Awarded the Governor Export Award – 3 times.
• Recipient of the Master Agriculturist Award 2015.
• Recipient of the Distinguished Holstein Breeder Award.
• Currently has the world's top milk-producing cow (72,190 lbs. milk).
• Winner of World Forage Superbowl Contest.
Ever-Green-View Farm has also developed a strong international presence by marketing outstanding stud bulls and thousands of embryos worldwide. Mr. Kestell and his family have traveled extensively to Russia, China and Mexico to educate and advance the dairy industry in those countries. To promote the export of genetics, he has hosted thousands of foreign visitors on the farm. Remarkably, roughly 75 percent of the farm income comes from the sale of genetics.
Mr. Kestell has been active in the local 4-H, serving as a dairy judge and coach. He and his family have mentored more than 100 agricultural foreign exchange students on their farm, and currently provide an open house to LTC agricultural students.
Mr. Kestell and his wife, Gin, have two sons, Joel and Chris. For the last 18 years they have also offered a yearly local scholarship in honor of their son Clay.  
Mrs. Lisa (Peplinski) Jaster - Class of 1996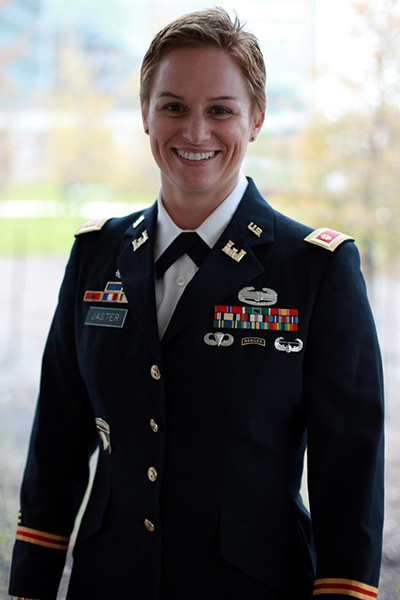 After graduating from PHS, Lisa Peplinski was accepted to the U.S. Military Academy at West Point. She graduated with a degree in civil engineering, and, as an officer, was deployed in both Afghanistan and Iraq in 2002-2003. During these deployments she was responsible for overseeing the construction of runway repair, doing road construction, mines clearing, and building security infrastructure. After earning a master's degree in civil engineering in 2004, she was stationed in South Korea. There she was placed in charge of ammunition distribution and maintenance. 
Mrs. Jaster stepped down from active duty in 2007, and started a family and a civilian career with Shell Oil Co., where she coordinated projects ranging from deepwater offshore wells to brownfield management. 
She returned to the Army in 2012 as a reservist, and three years later made national history by becoming one of the first three female graduates of the Army's Ranger Program. Ranger School is the Army's elite combat leadership course, teaching students how to overcome fatigue, hunger, and stress so they can lead soldiers in small-unit combat operations. Prior to 2015, Ranger school was only open to men. In recognition of her achievement, Mrs. Jaster was invited to sit in the Presidential box at President Obama's 2016 State of the Union Address.
Mrs. Jaster lives in Houston with her husband, Allan, and their two children.