Plymouth High School Alumni Hall of Fame - 2015 Honorees
The 2015 honorees were announced June 7 at Commencement and formally inducted Oct. 9 during Homecoming.
Mr. Gilbert G. Gilman – Class of 1940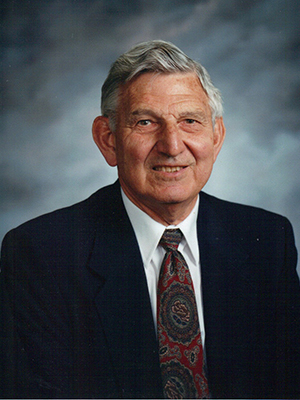 Like many of his graduating class, World War II became the main focus of Gilbert Gilman's (Gib's) post-high school plans. He served in Europe as a 1st Lieutenant of an Army infantry division. Gilman spent the last three months of WW II in a Nazi prisoner of war camp, which was eventually liberated in April, 1945.
In 1947, Gilman set his life's course by marrying his wife Ruth, and began his 39-year banking career at the Plymouth branch of Citizen's Bank. Gib held a vast array of operational and management positions, before retiring, as bank manager, and branch president in 1986.
During Gib's banking career, continuing education was important for acquiring new banking-related skills, and for career advancement. Gib attended Midwest Banking Institute at the University of Minnesota; the American Institute of Banking; and banking courses offered through the UW Extension.
During Gib's many years in Plymouth, he was able to find time for a variety of community, church and charitable activities. He was an active member at St. John the Baptist Catholic Church. Gib was also past secretary of the Plymouth Housing Authority, past treasurer of the local Wisconsin Heart Association, March of Dimes, Plymouth Rotary Club, Salvation Army and Plymouth High School Alumni Association. He served as President of the Plymouth Industrial Development, Plymouth Optimist Club and served on the Board of Directors of the Plymouth United Way and the Plymouth Association of Commerce. Unfortunately, Gib Gilman passed away in 2014, but he will continue to serve as a role-model for the PHS community through the Alumni Hall of Fame.
Mr. Roger Boeckmann – Class of 1971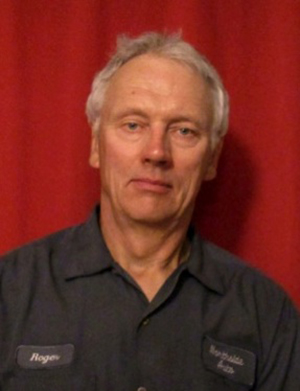 Based on academic grades and class rank, Roger Boeckmann would probably have been regarded as an average student during his tenure at PHS. But the A's that he got for two classes in "Power Mechanics" could have predicted his future. His mechanical training was mostly acquired on-the-job, by working at Miller Auto Clinic and Cornell Motors. Eventually Boeckmann established his own business – Northside Auto. No one goes to Northside Auto because of the fancy waiting room with fresh coffee and cookies – instead, Boeckmann has established a reputation throughout the community for providing honest, reliable service at a fair price.
Today, "success" is often measured in terms of educational degrees, holding political office, or high-paying careers. In Mr. Boeckmann's case, success is more about doing what you're passionate about, doing it well, and impacting many peoples' lives in a positive way.
Mr. Boeckmann was nominated by Mrs. Patty Talen of Plymouth.
Dr. Sharon (Blanke) Chappy – Class of 1975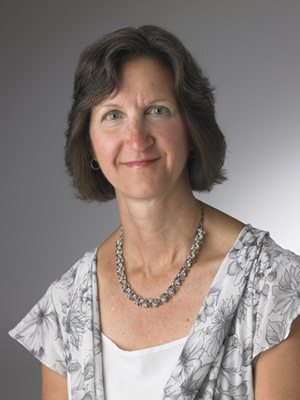 On June 3, 1975, Sharon Blanke was recognized as the PHS valedictorian. Four years later, she graduated from UW-Madison with a Bachelor of Science in Nursing degree. She worked as a perioperative nurse for almost 30 years, but also continued her education, eventually earning a PhD in Nursing in 2001. Dr. Chappy taught at UW Oshkosh, and over time, advanced to become the Graduate Program Director and Assistant Dean for the College of Nursing. While at UW Oshkosh, she won numerous awards, including being named a Wisconsin Idea Fellow in 2004, a "Terrific Teacher" by WFRV-TV in 2009, and an Endowed Professor in 2010.
In 2014, Dr. Chappy was named Dean of the School of Nursing at Concordia University Wisconsin, overseeing all undergraduate, graduate, and certificate nursing programs. Dr. Chappy currently serves on Lakeshore Technical College's District Board, and is the research editor for the AORN Journal – a trade publication for perioperative nurses.
Dr. Chappy was nominated by Rita Pierce of Plymouth.