PHS Alumni Hall of Fame - 2013 Honorees
The 2013 honorees were announced June 9 at Commencement and formally inducted Oct. 4 during Homecoming.
Nancy Blick Jusky – Class of 1960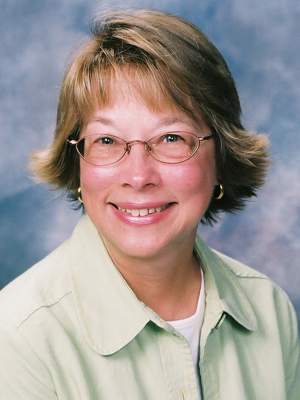 For over half a century, Nancy Blick Jusky has blazed a trail of service to humanity not only in the city of Plymouth but in Sheboygan County as well; those "roots of community service" were born in her years in Plymouth High School and UW-Eau Claire. The list of city government, civic organizations, community and church organizations that have benefitted from her volunteerism is lengthy and serves as a testimonial to her unselfish dedication to achieving her goal to make her Plymouth community a safe, educated, beautiful, progressive and wonderful place to live, work and raise a family.
Nancy made history by being the first woman appointed to the City of Plymouth Planning Commission, 1968 to 1978, AND the first woman appointed to the City of Plymouth Utilities Commission, 1978 to 1988. She was chair of the Citizen Committee which succeeded in building Horizon Elementary School and saving Riverview Middle School from demolition.
Nancy has received multiple awards for decades of service on many boards, often holding every possible office. She has been heralded for leading many fund-raising campaigns throughout the county, the greatest being the rebuilding and creation of several new parks in Plymouth. While on the City of Plymouth Park Board from 1988 to 1993, she organized the SafePlay group which raised almost $400,000 to fund park projects.
For 27 years Nancy was the Sales & Community Relations Director of The Review, retiring in 2004. In 2005, she joined the United Way of Sheboygan County where she continues to write her weekly column in the Sheboygan Press and to raise the community service advocate bar to the highest rung.
Nancy and her husband John have two daughters, two sons-in-law and four grandchildren.
James Hemauer – Class of 1973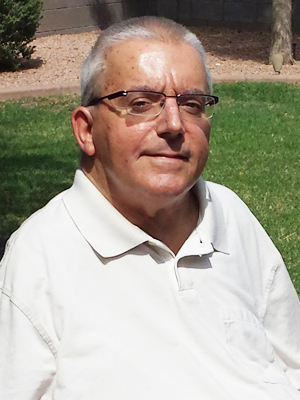 Jim Hemauer came to PHS as a sophomore in November, 1969 after his family relocated to Plymouth. Eight months later he sustained a severe spinal cord injury in a swimming accident, which left him paralyzed from the shoulders down. His life had changed drastically.
Jim was inducted into the National Honor Society, and graduated in 1973. After earning his bachelor's degree in social work from UW-Oshkosh, he moved to Tempe, Arizona. In 1979, he graduated from Arizona State University with a master's degree in counseling with an emphasis in higher education and disabilities.
After graduate school, Jim took a position at the University of Arkansas where he developed a program to assist students with disabilities. While there, he was a consultant with numerous community and state agencies regarding disability law and contributed research for a publication entitled, "Campus Access for the Learning-Disabled." In 1982, Jim accepted a position at Arizona State University as the Coordinator for Physical Disabilities. He worked to ensure that all students had equal access to classroom materials, and that all campus buildings met the legal requirements for accessibility.
Jim has been a member of various committees that dealt with accessibility throughout the Phoenix metropolitan area. He was a preliminary consultant to the NFL for Super Bowl XXX, and worked with the Grand Canyon National Park, assisting with creating accessible facilities. He was a frequent guest lecturer in many college courses at ASU, and at many 6-12 schools throughout the Phoenix area. Jim retired as the Associate Director of the Disability Resource Center in 2010.
Jim returned to Plymouth to give the 2000 PHS commencement address, "Adversity and the Human Spirit." In spite of his severe disability, Jim is forever grateful for the constant support of his family, friends, and the greater Plymouth community.
Bill Miller – Class of 1980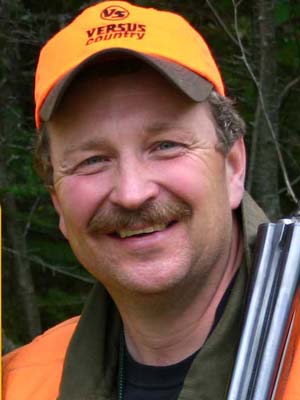 Ever since he was 11, Bill Miller has wanted to experience the joys of the outdoors and share it with others. After graduating from PHS in 1980 he attended UW Eau-Claire, majoring in broadcast journalism and minoring in environmental communication. In the years since, he has worked as an outdoor writer, magazine editor, book author, national TV host, hunting and firearms blogger, industry consultant, and much more.
Bill has traveled to the corners of the earth and back, enjoying adventures as close as the Sheboygan Marsh and as far away as Africa and Asia. He has shared his great knowledge of the outdoors, hunting, and the shooting sports on national networks - hosting and producing shows on NBC Sports, Versus, Outdoor Channel, Wild TV, Sportsman Channel, and others. He appeared on ESPN for more than a decade hosting "Shoot More, Shoot More Often."
For more than 15 years, Bill served as executive director of the North American Hunting Club and North American Hunter Magazine. He is a keystone member of the Professional Outdoor Media Association serving as a director, past president, and chairman of the board. Despite his busy work and travel schedule, he finds many ways to give back to the community. He makes time to share the joys of nature through speaking and coaching at schools, church groups, youth camps, and 4H events. In 2012, Bill was invited to join the Armed Forces Entertainment Outdoor Legends Tour to Afghanistan to entertain men and women serving in the military – in his words, "the greatest honor in my career and a life changing experience."