PHS Alumni Hall of Fame - 2012 Honorees
The 2012 honorees were announced June 3 at Commencement and formally inducted Sept. 28 during Homecoming.
Lou Gentine – Class of 1966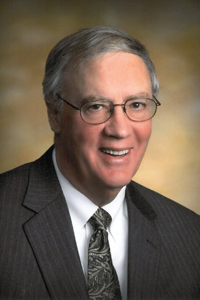 Lou Gentine is a second-generation family owner of Sargento Foods Inc., a leading national marketer of cheeses and cheese-based solutions headquartered in Plymouth, Wisconsin. Lou graduated with the PHS class of 1966, the last class to graduate from the "old high school," now Riverview. He earned a Bachelor of Business in Accounting from Notre Dame, and worked at Price Waterhouse as a Certified Public Accountant before joining Sargento in 1973 as Controller.
Following several other promotions, he assumed his current position of Chief Executive Officer in 1981 and Chairman in 1996. Lou has served on various boards including VPI Inc., The Oldenburg Group, and Boys and Girls Clubs of Milwaukee. He also has served as Chairman of both the International Dairy Foods Association and National Cheese Institute in Washington, D.C. where he continues as a member of their respective boards. He currently serves on the Board of Directors of Road America in Elkhart Lake and Milwaukee Chapter of Legatus. Lou and his wife Michele shared chairmanship duties for the Sheboygan County United Way Campaign in 2005 and the Campaign for Holy Hill in 2001.
Sargento is a family owned and operated business with Lou's brothers Larry and Lee serving on the Board of Directors. His son, Louie and one nephew are also actively involved in Sargento.
Lou and Michele live in Elkhart Lake and have three children and eight grandchildren. He enjoys motorcycling, reading, and a very occasional game of golf.
Wayne Huberty – Class of 1960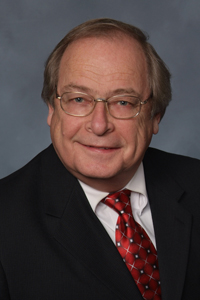 In 1959, few people would have predicted that Wayne Huberty would later be recognized for career and personal success. An uninspired student, Wayne quit school the summer before his senior year and joined the US Navy. It was during Navy training that he earned his GED. He trained as a medic and worked at naval base hospitals; he later deployed with his unit to the Caribbean during the 1962 Cuban Missile Blockade.
After four years in the Navy, Wayne took advantage of the GI Bill and went to tech school, graduating as a lab and X-ray technician. His first job was at a hospital in Two Rivers, Wisconsin, and then at the Fond du Lac Clinic. While working there, he again took advantage of the GI Bill and enrolled at UW-Oshkosh. In 1970, he graduated with a BS in business administration; Wayne earned his degree as a married father of two, while simultaneously working at the clinic.
After working for several accounting firms, Wayne opened his own certified accounting firm, Huberty and Associates, in Fond du Lac in 1981. He has since opened additional offices in Plymouth, Ripon, Markesan, and Campbellsport. In 2008, Forbes magazine honored Huberty's firm as "one of the most reliable CPA firms in the Midwest." INC magazine has described Huberty and Associates as one of the fastest-growing private companies in the US.
Over the last 30 years, Wayne has given back to the community, holding key positions in numerous charitable and government organizations. He has been active in Big Brothers Big Sisters, American Cancer Society, Elks, Rotary Club, Knights of Columbus, the MAAC Fund, FDL Arts Council, Association of Commerce, and the UW-Fond du Lac Foundation. Huberty and Assoc. has donated CPA services to the Plymouth Historical Society and Plymouth Arts Foundation.
Laura Schwartz – Class of 1991
Laura Schwartz, the former White House Director of Events, was just 19 when she arrived at the White House in January of 1993. With no political connections, she volunteered answering phones in the press office, climbing her way up the ranks of the Clinton Administration as the Midwest Press Secretary, Director of Television and ultimately the Director of Events, responsible for producing more than 1,000 White House events on the world's stage.
Laura is a world-renowned professional speaker and award-winning author of Eat, Drink & Succeed. Also a respected television commentator, in 2005 Laura joined Fox News Channel speaking nightly to Bill O'Reilly and the entire FOX line up. In 2007, she moved to CNN as a Special Correspondent to Larry King Live and subsequently joined CBS News and is seen internationally on the BBC speaking on leadership and special events.
Laura serves on various boards including the American Heart Association, the Illinois Institute of Art and Event Solutions Magazine. She has been named one of the "100 Most Influential Women in Chicago" by Today's Chicago Woman Magazine and one of Chicago's "Most Bold and Beautiful" by Chicago Magazine. Among other honors, American University in Washington D.C. awarded Laura with their "Leadership in Education" award and in 2009 the prestigious Oxford Union in England invited Laura to speak on the role of Women in the World. Laura has received recognitions from The White House, United States Secret Service, North Atlantic Treaty Organization, YWCA and United Way for her achievements and charitable work.
Laura graduated from PHS in 1991 and attributes her community involvement and success to her family and their strong roots in Plymouth to which she returns throughout the year and never misses the Sheboygan County Fair.