PHS Alumni Hall of Fame - 2011 Honorees
The second class of honorees were announced June 5 at Commencement and formally inducted Sept. 23 during Homecoming.
Dr. Anthony (Tony) Evers – Class of 1969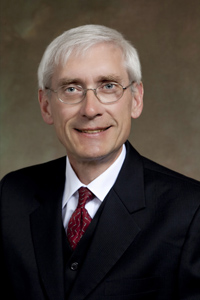 Tony Evers has served the students, parents and citizens of Wisconsin for over 36 years as an educator.  Currently, he is serving as Wisconsin's State Superintendent of Public Instruction, but Evers began his government career during his senior year at PHS where he served as Student Council president. After graduating from PHS in 1969, he attended the University of Wisconsin-Madison earning his bachelor's degree in 1973, his masters in 1976, and his doctorate in 1986.  Tony married a PHS classmate, Kathy Noordyk.
Dr. Evers began his career in the Tomah school district, serving as a teacher and technology coordinator. He was promoted to elementary school principal and eventually became the high school principal. After leaving Tomah, Evers was appointed Superintendent in the Oakfield school district, and later assumed the same position in the Verona school system.
From 1992 to 2000, Evers was the administrator of the Cooperative Educational Service Agency #6 based in Oshkosh, which serves 42 school districts in east-central Wisconsin. From 2001 to 2009 he served as Deputy State Superintendent of Public Instruction, during which time his achievements included strengthening outreach efforts to rural communities and assisting the Florence Public School System stay solvent, thus maintaining its viability.
In 2008 Dr. Evers was elected as Wisconsin's State Superintendent of Public Instruction, the highest public school office in the State of Wisconsin. Among the major issues Evers has faced is the problem of funding the public schools in our state.  He has proposed the "Fair Funding for Our Future" plan, which would make significant changes to the school funding system in Wisconsin.  Under his leadership, Wisconsin has adopted the Common Core State Standards, the first state in the nation to do so.  Dr. Evers has dedicated his career to improving Wisconsin's educational system.
Dr. Philip Krueger – Class of 1958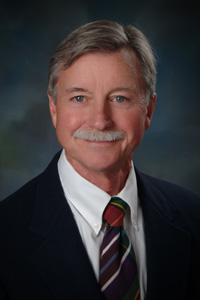 Dr. Philip M. Krueger graduated from P.H.S. in 1958.  He attended Lakeland College, graduating with several academic awards.  Subsequently, he earned a medical degree and Ph.D from Baylor University.  In 1976, Dr. Krueger began his private practice in obstetrics & gynecology in Boise, Idaho. He has been elected Chief of Staff three different times for Memorial Hospital in Weiser, Idaho. He has served as an obstetrical consultant for the Idaho Bureau of Child Health and as a clinical associate professor for the University of Washington - Boise.
Phil's large family - his wife, 8 children, and 13 grandchildren - keeps him busy, along with interests in rebuilding vintage Harley Davidson motorcycles and wood working.  Involved in music programs while at P.H.S. and Lakeland, Phil continues to perform in the Boise Master Chorale, and plays a variety of brass instruments with two ensembles: the Mulligan Band and the Silver Brass.
While in college, Dr. Krueger manned Butts Creek Point Lookout as a Forest Service summer employee.  In the late 1980s the Forest Service started using planes to spot fires and began tearing down the lookouts.  Phil approached the Forest Service and bargained an agreement that if he maintained Butts Creek Point Lookout, it could remain standing.  Through the 1990s, Phil, accompanied at times by his family and friends, restored and maintained the lookout to its original 1940s condition.  He led the initiative to place the lookout on the National Historic Registry.
In the late 1990s, recognizing the historical value of the lookouts, the Forest Service reversed its policy and stopped tearing them down. In 2002, Dr. Krueger received the Forest Service Volunteer Award and in 2010 he was named a "Heritage Hero."  Today, there is a logbook in the lookout; in it, many visitors have expressed their gratitude to Phil Krueger for preserving the lookout.
Barbara (Koehler) Lavallee – Class of 1960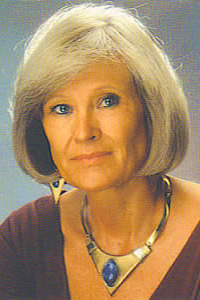 Barbara (Koehler) Lavallee entered P.H.S. as a sophomore in 1957.  Her father, a Sheboygan minister, had died unexpectedly, forcing her mother to move from the parsonage and find a job.  Her mother became a housemother at Lakeland College and moved her four daughters into a tiny apartment in a dorm building.  In spite of the tragic circumstances that brought her to P.H.S., Barbara displayed a good sense of humor and a flair for drawing.  She often drew for the student newspaper, yearbook, and designed homecoming floats.
After high school, Koehler earned a fine arts degree in 1964 from Illinois Wesleyan University.  Her first teaching job was with the U.S. Defense Dept. in Germany. She also taught at the Navajo Reservation in Arizona and worked as a teacher for the Bureau of Indian Affairs.  In 1970, she transferred to a B.I. A. high school in Sitka, Alaska.  In 1975, Barbara became a full time artist, concentrating on watercolor prints.
Barbara became a book illustrator after a chance meeting with an author at a party.  She travelled the world to realistically illustrate a series of books entitled, "Imagine Living Here."  Her 18th book was published in 2010; her most famous book, "Mama, Do You Love Me?" won a Golden Kite Award in 1991.  She was the master artist for a 2010 outdoor mural in Seward, AK, and planned the interior spaces for a Seward outpatient clinic. 
Over the years, Lavallee has donated her artwork to a variety of fundraiser auctions.  She has received recognition from the Anchorage YWCA and Salvation Army for her charitable work.  In 2006, Illinois Wesleyan recognized her as a distinguished alumnus.  Recently, she donated a limited edition painting to the Plymouth Senior Center "with gratitude to the people of Plymouth who provided her with an education, encouragement, confidence, and lifelong friendships."
Sister Kathryn Schilling – Class of 1961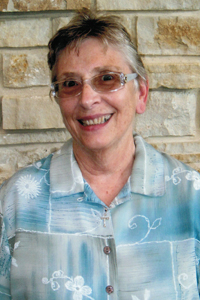 Sister Kathryn Schilling graduated from P.H.S. in 1961.  She earned her B.S. in Education from Marion College and a Master's in Education from Xavier University.  She joined the Congregation of Sisters of St. Agnes (CSA) in 1966.
Sister Katie spent over 20 years teaching in the U.S. before her career took her to Nicaragua to minister to the poor in remote areas.  She observed the struggles of the special needs population who were often kept from public view, sometimes abused and neglected.  She was inspired by her friend and colleague, Sr. Maureen Courtney, who was killed in an ambush in Nicaragua in 1990.  Shortly afterward, Sr. Katie gained permission to establish a school for special needs children and young adults.  In 1991, she opened the Maureen Courtney Special Education Center in Puerto Cabezes, Nicaragua, the only school of its kind in the region.
The school opened in the basement of an old, condemned convent with 45 students; today there are over 200 students. The school not only teaches academics, but offers life-skills workshops and operates a bakery.  Children with a variety of learning disabilities, emotional and developmental problems, and physical disabilities have been able to find jobs and earn living wages through carpentry, sewing, and baking.  Some graduates have become teachers at the school.
The children at the center are from very poor families and are not charged tuition.  The school is funded primarily from donations.  After founding the school, Sr. Katie served as its director and chief fund-raiser.  She later spent nine years as the regional coordinator of the CSA's Latin America Ministry.  Currently, Sr. Katie divides her time between Nicaragua and the U.S.
Commenting on her life's work, Sr. Katie stated, "I have been able to walk with these marginalized children in their journey.  This has given my life joy and deep happiness."