The three new inductees into the Plymouth High School Alumni Hall of Fame shared insights with students during the 2017 Homecoming celebration.
Mr. Gary Gritt of the Class of 1973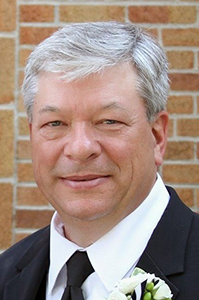 During his senior year at PHS, Gary Gritt worked at a local tool-and-die shop as a part of a co-op program, and set for himself a goal of owning his own shop. After an apprenticeship at Sheboygan Tool and Die and several years in the trade, Mr. Gritt helped start a tool-and-die shop – High Tech Tool and Die – in Waldo.
After a few years, he bought out his partners and became the sole owner. He expanded the business to provide parts to major businesses such as Kohler, Bemis, and Lawn-Boy. Eventually the business moved to bigger facilities in Sheboygan Falls, and expanded to provide metal stampings. The business was re-named HTT, and employed more than 30 people.
"In school I was not in the top 10 – maybe even in the bottom half – but I had a goal and the fortitude to stick with it," Mr. Gritt told the PHS student body during the induction ceremony.
In other facets of his life, Mr. Gritt was very active in Big Brothers/Big Sisters and had a positive influence on many at-risk children. At the age of 40, he earned a pilot's license and started flying as a hobby. For many years, he has volunteered for angel flights, providing transportation to people who are financially distressed or who are in a time-critical, non-emergency situation due to their medical condition.
"I am glad to always have been surrounded by family, and a loving wife," said Mr. Gritt, who was nominated by his son, PHS teacher Greg Gritt.
Dr. Joel Dudley of the Class of 1995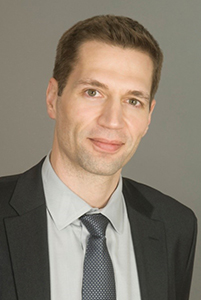 Joel Dudley told the students that he didn't get good grades, either. Instead he has focused on doing useful things for other people.
He received a bachelor's degree in microbiology from Arizona State University and a master's degree and doctorate in biomedical informatics from Stanford University School of Medicine.
Dr. Dudley currently is associate professor of genetics and genomic sciences, endowed chair of Biomedical Data Science, and founding director of the Institute for Next Generation Healthcare at the Icahn School of Medicine at Mount Sinai. He previously held positions as co-founder and director of Informatics at NuMedii Inc. and consulting professor of Systems Medicine in the Department of Pediatrics at Stanford University School of Medicine.
His work is focused on developing and applying methods to integrate the digital universe of information to build better predictive models of health and disease. He has published more than 100 peer-review research articles. His work has been featured in the Wall Street Journal, Scientific American, MIT Technology Review, CNBC, and other popular media outlets.
Dr. Dudley serves as an expert commentator on the application of machine learning and artificial intelligence in health care, and also serves on the scientific advisory boards of several startup companies in tech and biotech. He was named in 2014 as one of the 100 most creative people in business by Fast Company magazine. He is co-author of the book "Exploring Personal Genomics," one of the first textbooks on personal genomics used at universities and medical schools.
He told students not to worry if they don't have their careers all figured out. "If there's something you want to do that doesn't exist, create it," he said. "Take advantage of the opportunity to carve your own path."
Nominated by several members of the PHS Class of 1995, Dr. Dudley said the recognition is a great honor because it was the people he went to high school with who made it happen.
Beau Hoopman of the Class of 1999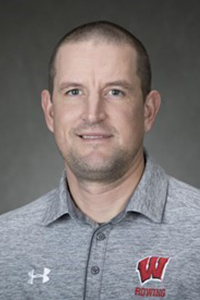 Beau Hoopman remembered Joel Dudley as a senior in high school and told him, "It's amazing what you've done with your life." Noting that Mr. Gritt is an American success story, he added humbly that "I'm just a guy who sat in a boat backwards and got told what to do – and we just happened to beat other guys in boats."
But his story also inspired the PHS students. Mr. Hoopman joined the UW-Madison rowing team as a walk-on in 1999, and helped lead the team win its three most recent titles (2000-02) and was selected as captain of the rowing team. He graduated in 2003 with a degree in biological conservation, but rowing has taken center stage.
Mr. Hoopman first competed internationally for the United States in 2001, and was a member of the U.S. senior national team that won gold at the 2002 championships in Genoa, Italy. His selection to the team marked the first of eight consecutive years competing at the world or Olympic championships.  He made history in his first Olympic appearance in 2004 in Athens, Greece. His eight-man team set the world's fastest time, giving the U.S. a gold medal in the event for the first time in 40 years. He returned to the Olympics for the 2008 games in Beijing, China, and won a bronze medal in the men's eight.
He currently is assistant coach of the UW men's rowing team. In 2010, he was inducted into the National Rowing Hall of Fame in Connecticut along with the rest of his 2004 Olympic men's eight. He was named to the UW-Madison Athletic Hall of Fame in 2014.
Mr. Hoopman was nominated by Amy Flood, his former gym teacher and principal at Fairview Elementary School. He remembered receiving a plaque for perfect attendance in high school, and doesn't think he missed a single day during his entire school career. "You miss 100 percent of the free throws you don't take," he told the students. "Just be there, willing to learn. The best ability is availability."